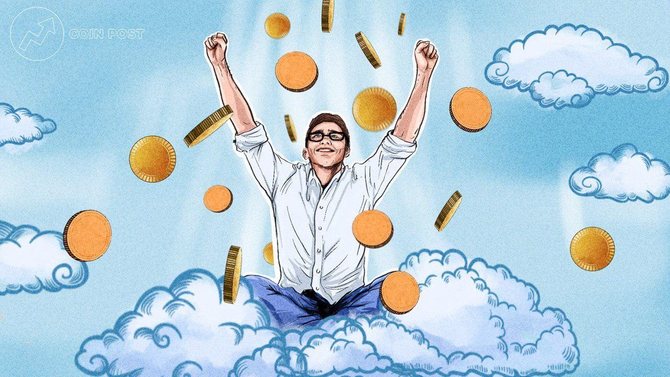 As the cryptocurrency market develops, probably everyone who is interested in this topic has thought about buying mining equipment. After all, you can start with just one video card, however, the profit from this method of extraction will be minimal. 
A pretty good alternative to conventional mining in 2020 is the so-called cloud mining of cryptocurrencies (Cloud Mining), in which you do not need to purchase any equipment. Instead, the user is prompted to enter into a contract for the rental of a certain number of capacities for the production of a particular cryptocurrency. 
However, there are pros and cons in cloud mining, as well as significant disadvantages, which we will talk about in this article. 
What is Cloud Mining?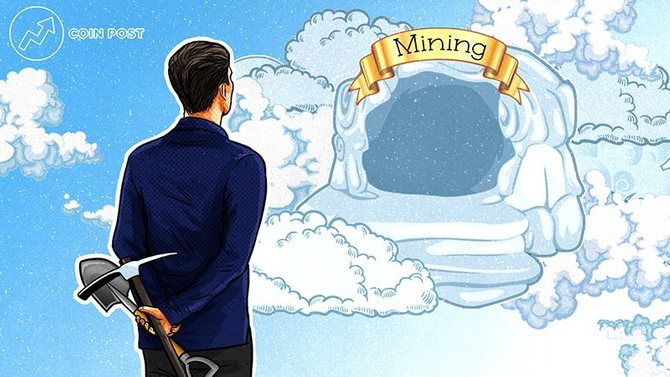 Cloud mining — this type of cryptocurrency mining frees the miner from the cost of equipment and electricity, as well as from other, less expensive, but more labor-intensive difficulties, such as setting up the equipment.
Companies that lease their equipment usually have large data centers that use ASIC miners and mining farms from cards. They offer Bitcoin mining and almost all altcoins. It all depends on the service you are contacting. 
How is this beneficial for the companies themselves, you ask? The answer is simple - they buy equipment directly from giants such as Bitmain, and often at great discounts. In addition, each company sets its own commission, which can be daily or monthly. Again, it all depends on the service. Thus, the cost of mining and equipment maintenance costs are reduced significantly, which allows both the renter and the lessor. 
And since it's more and more difficult for an ordinary user every year to start mining cryptocurrency at home using a GPU, cryptocurrency cloud mining services are gaining more and more popularity. Because of this, renting equipment from trusted companies is not so easy - new capacity positions are bought up almost immediately after they are added to the site.
How to Start Cloud Mining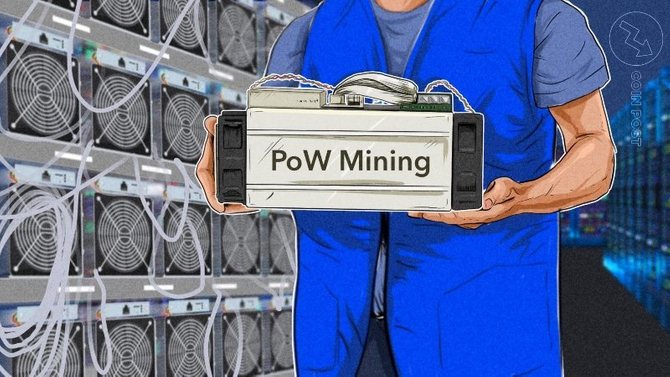 To start mining cryptocurrencies through cloud mining services, you need to follow a few simple steps: 
Decide on a service provider. Do not rush to make a deposit on the first site that will offer favorable conditions — first you need to study as many of these services as possible, compare proposed conditions, try to find out the reliability of the options under consideration by evaluating them according to a number of criteria (reputation, reviews, etc.). 
Register on the site of the selected service, while paying attention to the terms of service, with which you agree. 
Choose a tariff (plan), on the basis of which a contract for the rental of computing power from the service will be concluded. In this case, you need to focus on the supported cryptocurrency algorithm, hash rate, contract value and duration, payment terms (advance payment for the whole period or monthly payments), the presence and amount of fees for servicing equipment, minimum limits on the withdrawal of profits, etc. If different tariffs are offered for the same cryptocurrency, it is worth evaluating each of them according to the cost / profit ratio in order to choose the most profitable.
Fulfill the conditions for payment of the selected contract and start using the purchased service. As a rule, the cloud mining process starts without user intervention, since the service provider is responsible for setting up the equipment. If the tariff is not fixed, the settings for changing the amount of used computing power will be available in the user's account, that will allow you to adjust the amount of costs.
Pros and Cons of Cloud Mining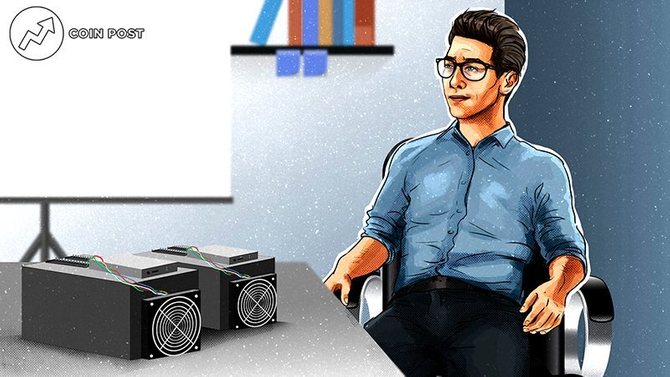 Pros:
No need to monitor equipment and configure it;
Good passive earnings, allowing you to get about 200% per annum, and with the growth of the cryptocurrency exchange rate, and more;
The power of the data center pools is much higher than the home mining farm, and therefore the reward for the mined block is greater;
Profitability can be predicted even in a bear market. If when buying stocks in the stock market or tokens in the cryptocurrency, you can go to minus then when renting equipment you make a profit in any case - the amount of remuneration is fixed;
On one service, you can mine different coins; Some companies offer referral programs, which allows you to have extra income; 
You can increase the power of your equipment in just a few clicks;
Earnings of cryptocurrencies begins on the first day, however, for a start you will have to "work" in order to recoup the investments; 
You can rent capacities for only a few dollars, although there may not be a profit from such small volumes. And you need to understand that in most cases income is proportional to leased capacity.
Minuses:
The first and probably the most important minus is the rather high probability of stumbling on scammers, especially if you do not study the market. The demand for cloud mining of cryptocurrencies has also generated a bunch of scammers selling non-existent capacities in the same non-existent data centers;
Profit still depends on the rate of cryptocurrencies. If the fall recurs, as in 2011, 2013 or 2018, there is a possibility that the profit from the rental of equipment will come to naught; 
There is a chance of hacking the site on which you rent equipment. The online wallets provided by these services tend to have lower protection, than exchanges or even "hot" wallets;
Increasing the difficulty of mining a particular coin that you select will entail a decrease in income or a forced purchase of additional capacity. 
But before deciding on any type of cryptocurrency mining, including cloud mining, we advise you to watch our video with a mining prediction in 2020: 
How to Choose a Cloud Mining Service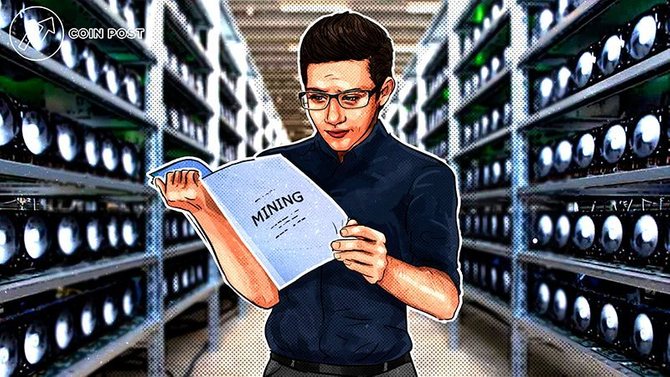 It is important to take the choice of a cloud mining service provider in all seriousness, as in this area every day there are more and more attractive offers, some of which are a fraud. 
To reduce the likelihood of losing their investments during cloud mining, the companies under consideration should be evaluated according to a number of such criteria: 
Informational transparency. Availability on the site of data on the location of production facilities, video and photo reports on the work of offices and data centers in social networks, disclosure of personalities of team members - all this increases the level of trust in the project. If, however, nothing is known about the "internal kitchen" of the service, most likely, it simply does not exist; 
Promised rate of return. If you are offered sky-high interest rates of profit in the shortest possible time, this should give rise to thoughts of fraud. It is worth choosing only those cloud mining services that offer plausible profitability; 
Time of existence. Cloud mining services, which have been operating for more than a year, are likely to continue to work further, fulfilling their obligations. But if the site has appeared recently, you should be wary of it; 
An assortment of cryptocurrencies available for mining. The more coins the service in question supports (especially recently launched), the higher the likelihood that fraudsters are behind it, since the placement of multidirectional equipment requires huge data centers and considerable initial financial investments; 
Reviews. If they are completely positive, they are present in the network in abundance, but at the same time they are written in the same manner or in the form of sincere dialogues of different users about how much they have earned with such and such a company, it is likely that they were bought by it to imitate a good reputation. You should look for real comments on forums, in groups in social networks, possibly on review sites, but definitely not under custom articles on thematic web resources;
Terms of Service. It's important to carefully study the contact made with the service, paying particular attention to the rules for depositing and withdrawing funds, equipment maintenance fees and the presence of all kinds of details indicated in "small print". For example, are there any conditions in it for mandatory additional payments to be able to withdraw profit or something like that. 
Best Cloud Mining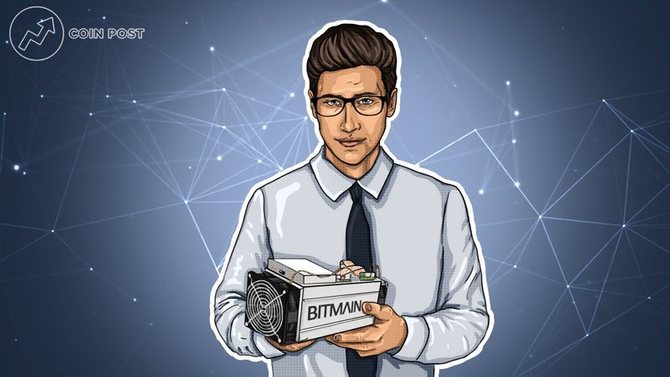 When exploring the cryptocurrency cloud mining market, you should look at least at four indicators: 
Date of foundation of the company and creation of the service.
Total capacity.
How many users did the company serve?
Photo and video materials directly from data centers. Also a big plus is the publicity of the team of employees.
Over the past few years, the three most reliable companies in the cloud cryptocurrency mining market have proven itselves:
HashFlare – the company was founded in 2015. Used equipment from companies such as Bitmain, Bitfury, Inno3d and others. For all the time the service is provided by 2.5 million users.
IQMining – the company was founded at the end of 2016. The largest data centers are located in China, Russia, Canada, Iceland, Georgia and Algeria. There is an opportunity to mine cryptocurrency on the most popular algorithms.
Genesis Mining – the company was founded in 2013, but the first data center appeared in Iceland in 2014. For all time, more than 2 million customers from more than 100 countries have been served. GM offers mining 10+ cryptocurrencies on 6 basic algorithms.
Of course, there are much more than three such companies, but the rest have not yet managed to establish itselves at the same level, so we will talk about each of them in more detail below.
Cloud Mining: HashFlare
This service provides rental equipment for a year for cloud mining of cryptocurrencies on five algorithms - SHA-256 (Bitcoin), Scrypt (Litecoin), Ethash (Ethereum), Equihash (Zcash), X11 (DASH). And, most interestingly, at the moment the equipment is free only for ETH mining. And this indicates the popularity of the service.
Prices for all contracts:
Bitcoin – $ 0.60 for 10 GH / s. Maintenance is $ 0.0035 / 10 GH / s / 24 hours;
Litecoin – $ 1.80 for 1 MH / s. Maintenance is $ 0.005 / 1 MH / s / 24 hours;
Ethereum – $ 1.40 for 100 KH / s. No service charges apply;
Zcash – $ 1.40 for 1 H / s. No service charges apply;
DASH – $ 3.20 for 1 MH / s. No service charges apply.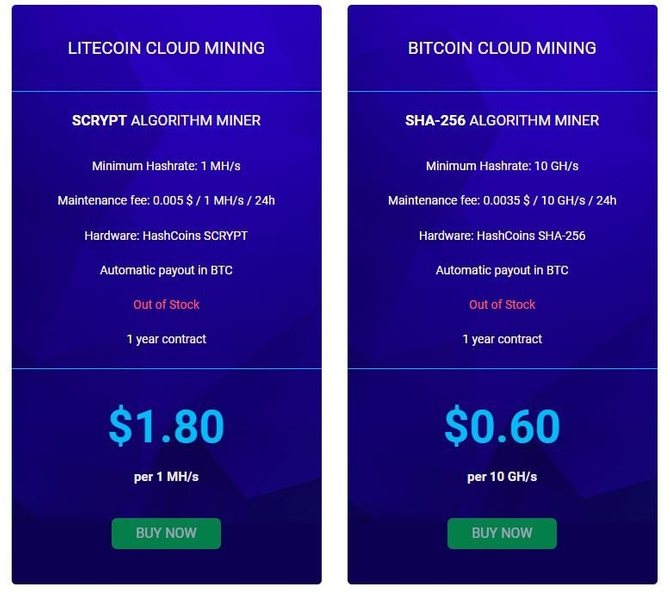 Cloud mining HashFlare offers a rental of capacities for a year with the possibility of increasing the hashrate at any time. Each new contract is concluded for a new term. Since the user has access to several large mining pools at once, the user has the right to choose it himself, or to distribute his power between several. 
Also quite interesting is the possibility of reinvestment. That is, the earned cryptocurrency can immediately be spent on renting new capacities. For those who decide to mine a coin in the long run – this is especially useful.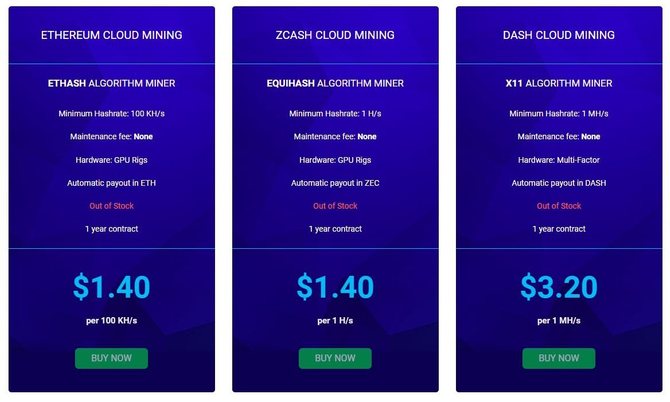 Note that the HashFlare service does not charge a fee for withdrawing cryptocurrency. When withdrawing, only the standard Bitcoin network commission is charged. According to user reviews, the investment pays off in six months, and then comes the net income. 
HashFlare service has practically no disadvantages. Some customers complain that each conclusion has to be requested. That is, the process is not automated. Others do not like that renting capacities is not so easy - most of them have already been rented, and you have to wait until they become free. 
But if you think about it, it's not such a minus. Especially when you consider the number of pluses.
IQMining
This service is slightly different from the same HashFlare. For example, the fact that for each tariff there are three categories - Bronze, Silver and Gold. That is, choosing one of them, the client sees his approximate income and how much he will pay for the tariff and what the commission will be. 
IQMining offers cloud mining on three algorithms – SHA-256, Ethash and Equihash. There are four tariffs themselves – SHA-256, SHA-256 PRO, Ethereum and Equihash Out of stock .
SHA-256
The minimum rental capacity (Bronze package) is 500 GH / s at a price of $ 13 per year. It is also possible to conclude a contract for two years or five years, as well as the so-called "lifetime contract".
The cost of servicing the minimum package per day for every 10 GH / s is $ 0.001. Note that if you purchase a Silver (from 3000 GH / s) or Gold (from 30 000 GH / s) contract, the cost of every 10 GH / s is reduced.
SHA-256 PRO
The minimum capacity in the Bronze package is 1200 GH / s at a price of $ 30. The commission is also $ 0.001 per 10 GH / s per day.
If we talk about the maintenance and the contracts themselves on SHA-256, that is, when mining Bitcoin, the maximum rental capacity is 500,000 GH / s.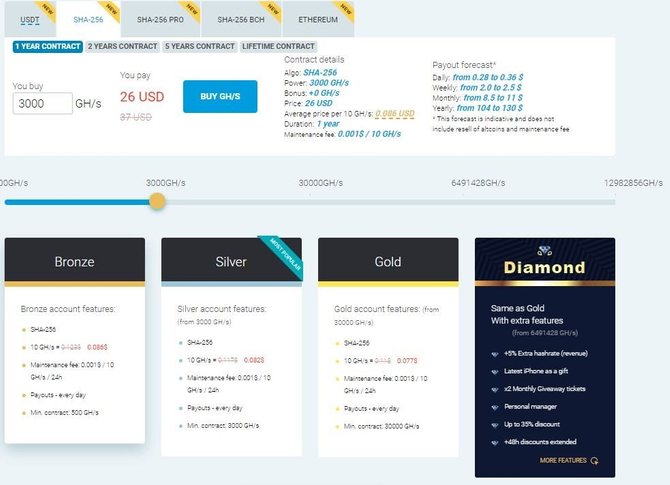 Ethereum
The contract is concluded for two years with the possibility of concluding for five years. A minimum power of 2 MH / s for $ 20 is available for rent in the Bronze package. And the maximum capacity is 1000 MH / s. A feature of ETH mining through this cloud service is the absence of a commission.
Equihash
The minimum hash is 0.6 kSol at a contract price of $ 42 for 1 kSol. The commission is equal to $ 0.07 for 1 kSol per day. 
The main difference between IQMining and other services is that cryptocurrency mining is not on a specific coin, but on a variety of altcoins with subsequent resale and profit distribution. For example, on the SHA-256 PRO tariff, mining goes immediately for 100+ tokens.
This made it possible to achieve a yield of 128% per annum. However, this applies specifically to the PRO tariff. For example, in the usual SHA-256, historical profitability is at the level of 73%, about which the company honestly writes on the site. True, Ethereum or Equihash mining is also profitable and gives a good income of more than 100% per annum. 
Genesis Mining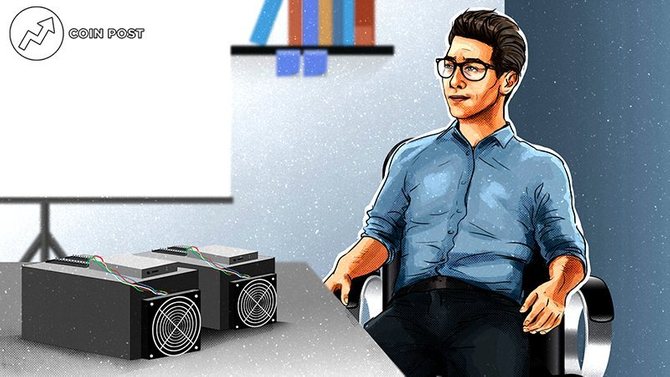 The service provides cloud mining equipment for Bitcoin, Ethereum, DASH, Litecoin, Monero and Zcash. Unfortunately, at the time of writing, equipment rental is only available for DASH mining. 
For each cryptocurrency, Genesis cloud mining offers 4 tariff plans that differ in power – gold, platinum, diamond and an individual package, in which the client himself chooses how much power he wants to rent. 
Note that if it talks about commissions, then Genesis Mining of the three companies we represented is probably the most unprofitable. However, this does not prevent him from being reliable. 
Bitcoin - the minimum package for mining BTC is $ 77 for 2.5 TH / s, and the maximum is $ 5600 for 200 TH / s. The contract is for 9 months and the daily maintenance fee is $ 0.099 per TH / s. In this case, the fee is fixed in USD, but is calculated from daily payments in BTC; 
DASH ֪– the minimum package costs $ 57.50 for 5000 MH / s, and the maximum - $ 4750 for 500 000 MH / s. The contract is concluded for 2 years, and the commission is $ 0.00001 per MH / s per day;
Ethereum - the minimum tariff is $ 525 for 25 MH / s, and the maximum is $ 6650 for 350 MH / s. The contract is also concluded for 2 years, and the commission for MH / s per day is $ 0.004.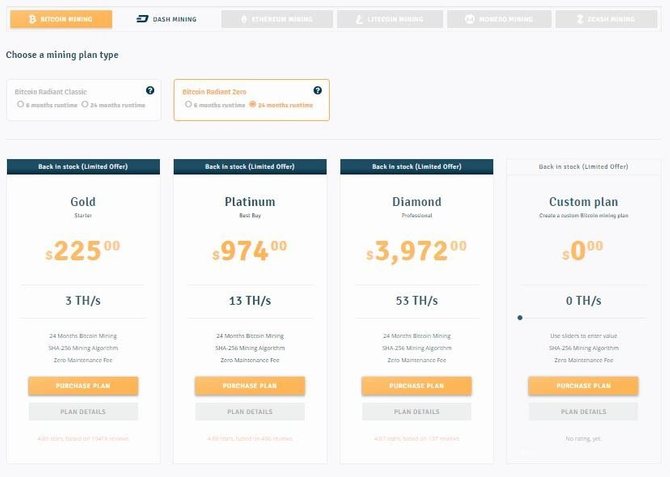 Litecoin – the minimum tariff is $ 28 for 2 MH / s, and the maximum is $ 2400 for 200 MH / s. The advantage is that a service fee is not charged, and the contract is concluded for 2 years; 
Monero – the minimum contract costs $ 830 for 1000 H / s, and the maximum - $ 7200 for 9000 H / s. By renting equipment for the extraction of this coin, the client has the opportunity to receive payment in Zcash, DASH and other altcoins using the auto distribution function. Service fees are also not charged. The contract is valid for 2 years;
Zcash – the minimum tariff costs $ 530 for 200 H / s, and the maximum $ 7650 for 3000 H / s. Since the coin is mined using the Equihash algorithm, the client can receive payment in BTC, ETH and other coins. No commission is charged, and the contract is valid for 2 years. 
Based on user reviews, Genesis Mining is not the most profitable. A significant role in this is played by commissions, as well as the state of the market as a whole. But the company has been operating for a long time and has established itself as a reliable supplier of capacities. 
Cloud Mining Without Investments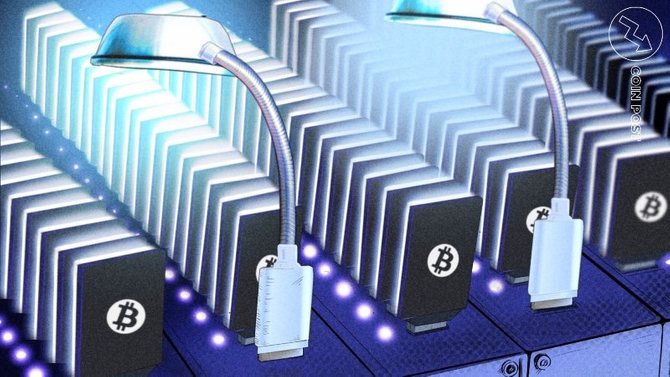 In theory, mining cryptocurrencies through cloud mining does not always require investment. Some sites offer new users a small amount of computing power for free to test the service before investing in it. 
True, serious companies rarely resort to this practice now.
Typically, such offers can be found on sites that only disguise themselves as cloud mining services, but in reality they are just normal hyps that lure unsuspecting customers with free "probes".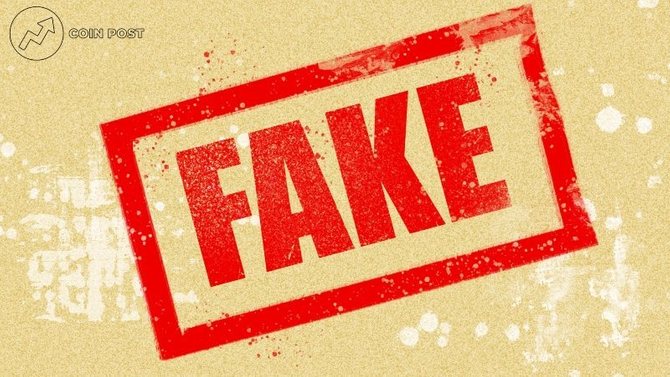 On such a web resource, you can try to manage to earn some minimum while it continues to function and make payments. True, in most cases it turns out that to withdraw funds you need to make a real deposit, which not everyone will be lucky to get back. 
Of all the verified companies, only BitDeer now has the option of obtaining free test access for a short period. When registering a new account on the site, the user receives 1 TH / s for 3 days free of charge. 
 Of course, you won't make much money on this, but it's enough to get acquainted with the process of cloud mining. In order to withdraw the profit thus obtained of several tens of cents, you will have to purchase one of the tariff packages available on the website and wait for the account balance to increase to the minimum withdrawal limit. 
Caution, SCAM!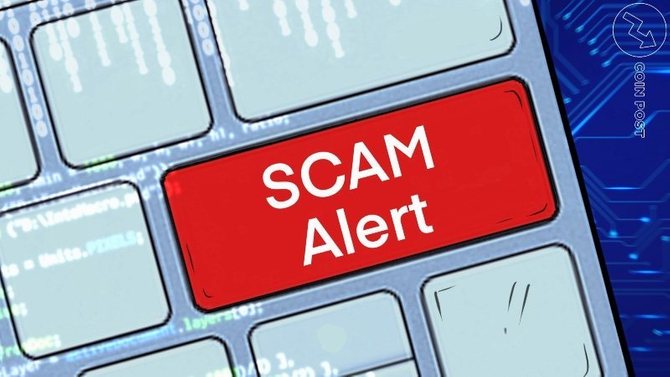 Below is a list of cryptocurrency cloud mining services that for one reason or another have stopped paying money to customers, and in some cases did not initially do so.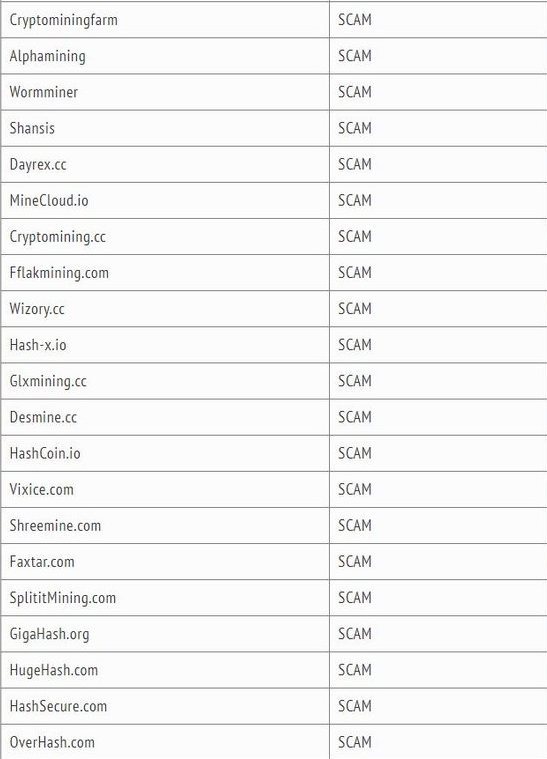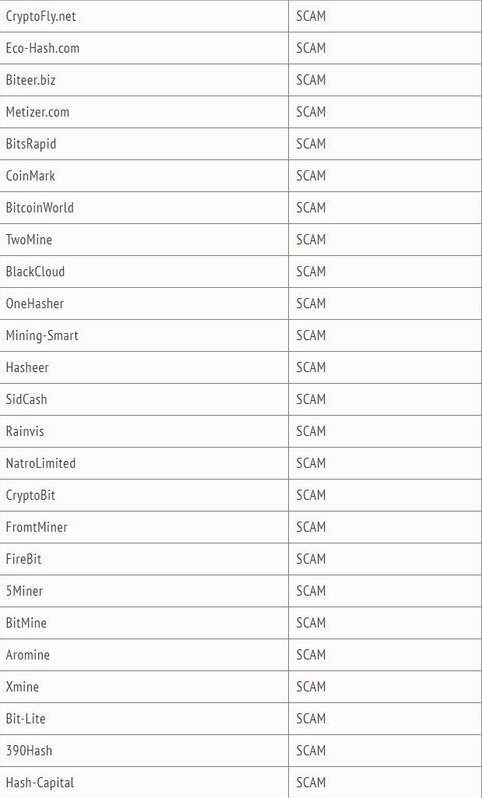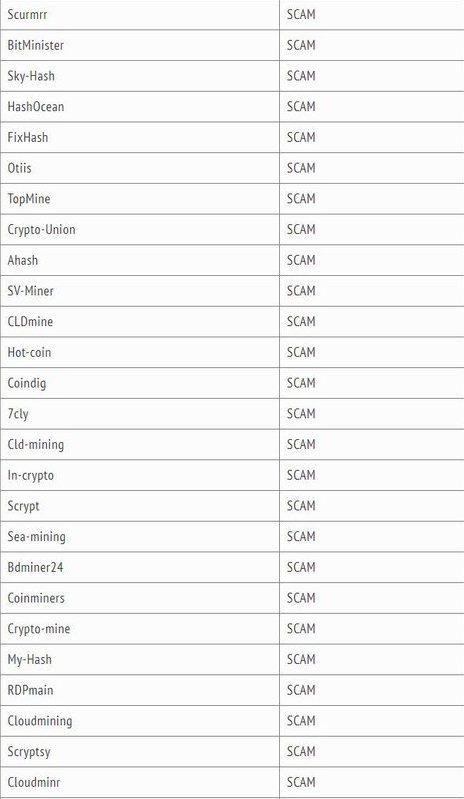 Ethereum Cloud Mining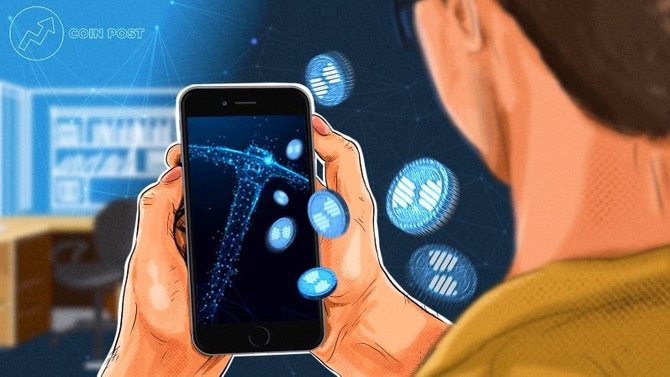 During the general market downtrend of 2018, the value of Ethereum was constantly decreasing, due to which the cloud mining of this cryptocurrency lost its popularity. However, in 2019, against the backdrop of the restoration of the exchange rate, interest in its production resumed. Now, among altcoins, this direction is one of the most popular, as evidenced by the frequent lack of free equipment for mining ETH at most large sites.
Ethereum mining through cloud mining is possible through services that have tariffs that support Ethash hashing algorithms. There are a lot of such suppliers, but buying computing power, of course, is only from the most reliable:
HashFlare — annual rate for $ 1.4 per 100 KH / s (the final price depends on the hashrate chosen by the user);
Genesis Mining — contracts for 2 years, minimum 25 MH / s for $ 525, maximum 350 MH / s for $ 6650;
IQ Mining — packages for 2 and 5 years, as well as an option with a lifelong rental of equipment; cost from $ 0.45 to $ 0.75 for 0.1 MH / s depending on the size of the contract;
BitDeer — tariffs for 300 MH / s for 120, 180, 240 and 360 days; price 1 MH / s - from $ 0.0138 to $ 0.0104 per day.
The first two services of free contracts for cloud mining Ethereum are now out of stock. IQ Mining has all the options available. BitDeer only had 240 and 360 days left.
Given the current rate of Ethereum, the profit from cloud mining, for example through IQ Mining, on average will cover the cost of acquiring a 2-year contract at 300 MH / s ($ 1845) in about a year. That is, upon the expiration of such a tariff, the initially invested funds will increase by 2 times. At the same time, daily payments will range from $ 3.8 to $ 4.7.
On other sites, according to user reviews, payback occurs in 8-12 months. Given that during this time, the Ethereum rate can grow, there is a chance of a significant increase in the final return.
Bitcoin Cloud Mining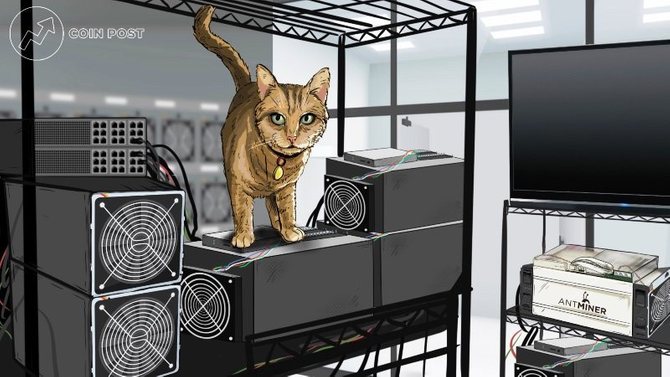 The equipment that works with the SHA-256 hashing algorithm, on which bitcoin mining is based, is present in almost all cloud mining services. In addition, there are sites that only support Bitcoin. For example, such is Hashing24, on which a 2-year rental contract for 53,000 GH / s (Antminer S17 ASIC power) will now cost $ 3,625. 
The remaining proven services, where Bitcoin is only one of the assets available for cloud mining, the tariffs for similar capacities will be slightly different: 
Genesis Mining — at $ 2,300 for 18 months
HashFlare — $ 3,180 per year;
BitDeer — $ 1900 for an annual package;
IQ Mining — $ 1944 for 2 years or $ 1202 for a contract for 12 months.
Among the listed services, available contracts for leasing capacities for Bitcoin mining are not available only for HashFlare, while BitDeer has all tariffs sold at 80–97%.
At the current rate and complexity of the Bitcoin network, the payback of cloud mining on average occurs after six months. And only on HashFlare it can take up to 12 months, given the initially high cost of computing power compared to other companies.
Cloud Mining Reviews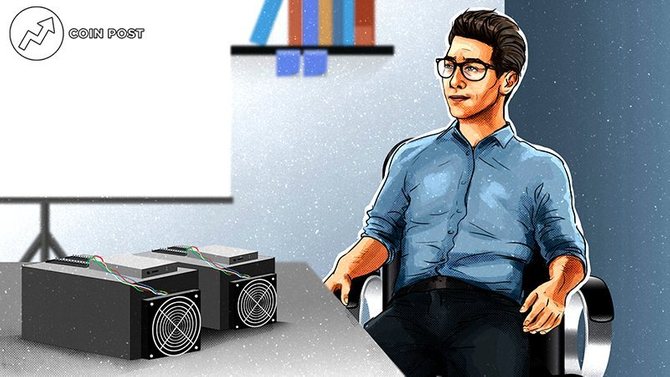 The profits now, of course, are not as sky-high as in 2017, but there are also no losses, as it was last year. But if we talk about those who interact with real long-established leaders in this field — Genesis Mining, HashFlare and IQ Mining. 
If you read user reviews that are clearly frivolous in choosing projects for cloud mining of cryptocurrencies, then they often become victims of scam hypes, which, as before, are now appearing a lot.
The list of scam cloud mining services is located above.
Some after such an experience do not believe at all that there are real suppliers of cloud mining. 
Those who are fortunate enough to receive payments from at least some of the tested projects remain unsatisfied with the need for a long wait before they make a profit, forgetting that the situation is the same with classic mining. More experienced users are advised to learn little-known companies before entrusting them their money.
 In general, as of 2020, nothing in this industry has changed. There are many fraudulent projects, as well as real cloud mining services, which deservedly enjoy the trust of grateful users. The only concern is that some of the reviews about the industry leaders are far from positive - they are accused of blocking accounts, lack of payments, or simply cursing without specifying the reasons for their indignation.
Reading them, one involuntarily begs the thought that even recognized companies do not always play fair games. Although it may well be that this is slander ordered by competitors. 
Is It Worth It to Do Cloud Mining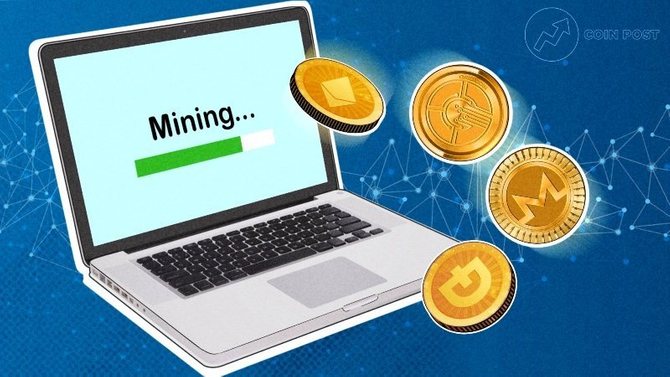 Many enthusiasts knowingly say that cloud mining of cryptocurrencies is mining of the future, After all, the main mission of such companies is to simplify the acquisition of cryptocurrency for everyone. 
Using such services is simple and convenient - just go through a quick registration on the site and after just a few clicks you become a real miner who has real power.
However, there is still a high probability of stumbling on scammers, which repels some users. The companies we have reviewed are just an example of services that have proven to be very positive. But they are not the ultimate truth.
Therefore, if you consider cloud mining as a means of passive income, You should study the market carefully, and in no case do not invest all available funds in this method of cryptocurrency mining. Indeed, even taking into account the appeal to a trusted company, there is a risk of being left with nothing.
Mining Calculator: How to Calculate Profitability
MinerGate: Registration, Configuration, Withdrawal, Reviews