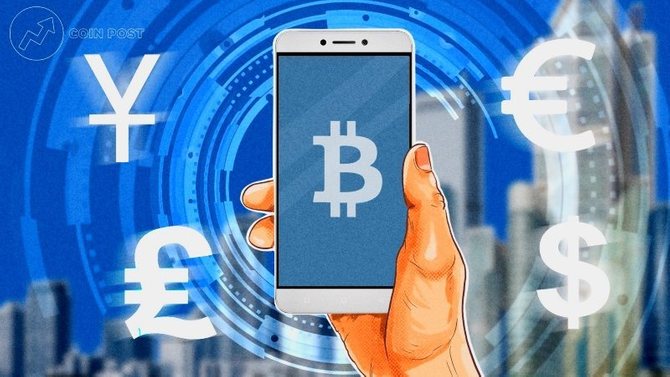 Everyone who is going to buy Bitcoin, first of all, should worry about the presence of a Bitcoin wallet in which the cryptocurrency will be stored. 
It's important to understand the features of storing bitcoin, a variety of tools for this, in order to ultimately choose the most suitable wallet for bitcoin. 
What is a Bitcoin Wallet?
Bitcoin wallet is a software through which a user interacts with his bitcoins. At the same time, coins are not stored directly in the application, but remain on address balances. 
As a rule, with the concept of a bitcoin wallet, is primarily associated with the BTC address it is blockchain cell with a unique identifier to which a coin balance is attached. This network element is a pair of two alphanumeric combinations — a public and a private key. 
The public key is directly the wallet address to which other network members can send bitcoins. It can begin with "1", "3" or "bc1" and contain a total of 26 to 35 marks. It is open and can be viewed by anyone via block explorer opening access to information about the balance and transaction history.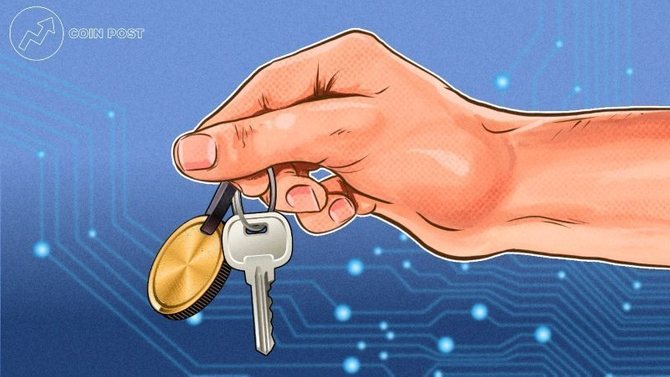 Private key — a set of randomly generated characters and numbers, providing access to the coins stored in the wallet. Thanks to the algorithm of linking the public and private keys, funds in the wallet are reliably protected from intruders. It is not possible to find the private key by character enumeration. But you can steal it from the owner of the wallet. However, this no longer applies directly to Bitcoin technology, but depends on the user's attitude to financial security issues.
In fact, software wallets are just a tool for accessing existing BTC wallets and generating new ones. They are also needed to create, send and sign transactions using the user's private key. 
How to Create a Bitcoin Wallet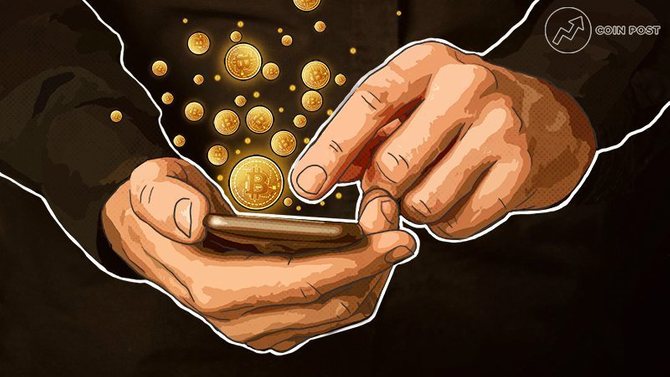 As a rule, to create a new Bitcoin wallet (address), you only need a few minutes of time and a device with Internet access, if we are talking about the fastest and easiest variant. For this, for example, Blockchain online wallet is suitable, which is one of the oldest representatives in this field. 
To create a wallet for bitcoin through this service, you need to register a new account, specifying in the appropriate form the address of the controlled mail and password, which will be used for access in the future. 
In the interface that opens after registration is completed, you need to click the "Get" button, after which the BTC address reserved for the user will be displayed. This will be the public key of the created wallet.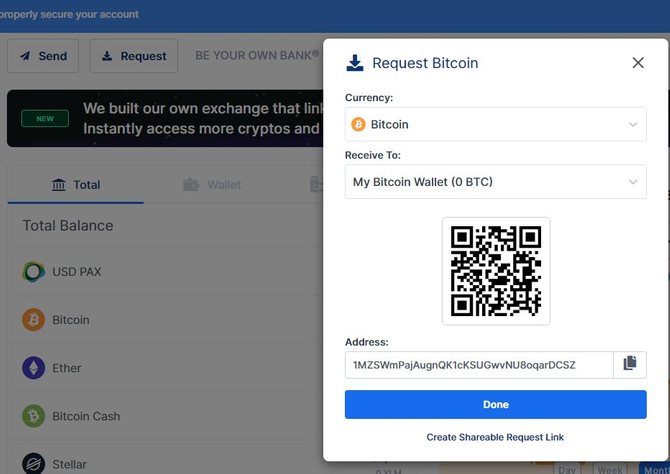 Unfortunately, there is no private key export function for BTC wallets in this service, because each time a new address is generated to receive funds. Therefore, to access the funds you need to securely store the account ID and password, as well as the recovery phrase issued during registration. It is advisable to copy and store them in a safe place. 
Another option for creating a wallet for bitcoin, but already with the possession of a private key — install the Exodus wallet application on the computer. The BTC address that is automatically generated after the first launch can be seen by clicking the "Receive" button on the Wallet / Bitcoin tab.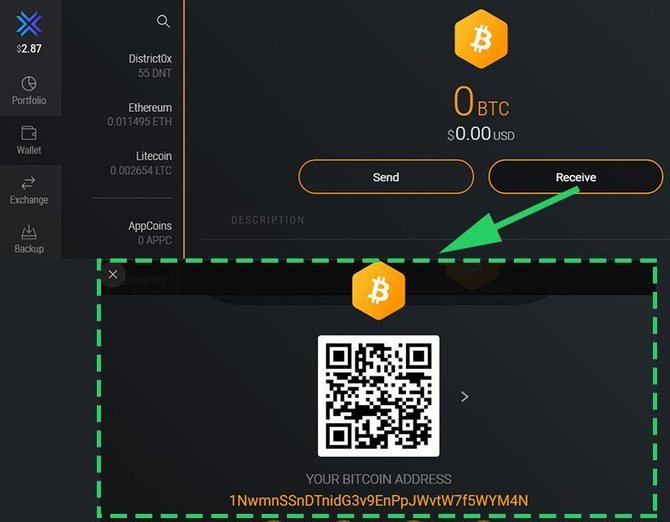 To see the private key, select "View Private Keys" in the asset menu.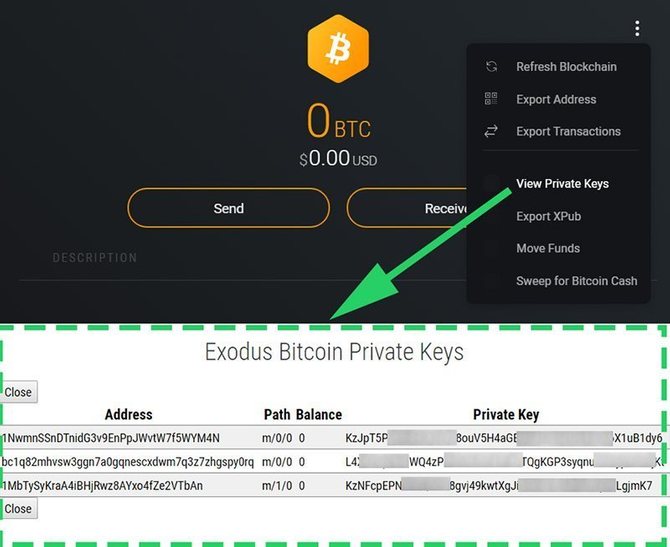 By saving private keys, you can subsequently access your bitcoins not only via Exodus, but also via any other wallet that supports the function of importing addresses.
In the case of using other types of wallets for bitcoin, the described procedure may differ in some stages, but, in essence, the meaning will be the same — to generate a new public address and get a private key that opens access to it. 
Types of Wallets for Bitcoin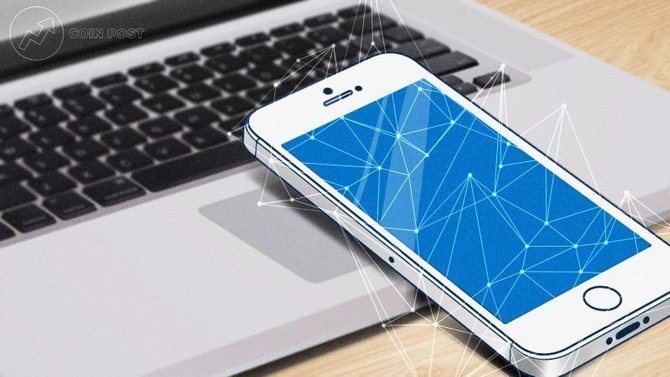 All existing wallets for Bitcoin are divided into "cold" (offline storage) and "hot" (permanently connected to the Internet). The first are considered the most reliable, because it makes it impossible for intruder to gain remote access to stored funds. 
When using the "hot" there is always a certain degree of risk of losing assets due to hacking. 
Otherwise, quite a few types of bitcoin wallets are distinguished, depending on the implementation method and user interaction. 
Desktop Bitcoin Wallets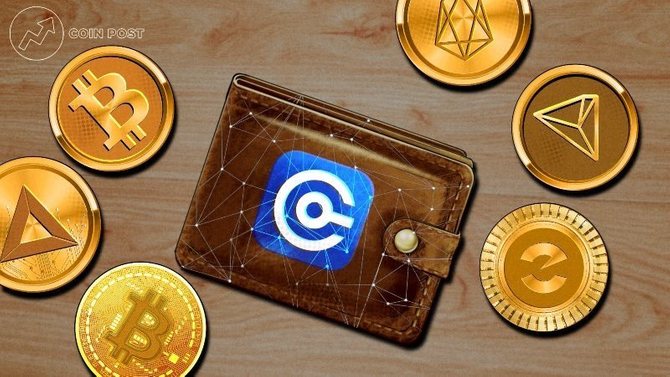 These are applications that are installed on a computer or laptop. As a rule, they are free, but with a small transaction fee. 
They are divided into the so-called "thick" and "thin". In the first case, for the wallet to function, it requires downloading the entire Bitcoin blockchain to the local PC storage, which may take several days, because at the moment it weighs about 275 GB. In the second — full synchronization is not required. 
It can also be used to organize "cold" storage of bitcoin and the creation of offline transactions. 
All other desktop wallets are classified as thin. They are installed in a few minutes maximum and take up much less space on the user's hard drive, since interaction with the blockchain is carried out via the developer's server. This method of conducting transactions is considered less secure compared to working via a "thick" wallet for bitcoin, but quite acceptable for storing small amounts and conducting regular transactions.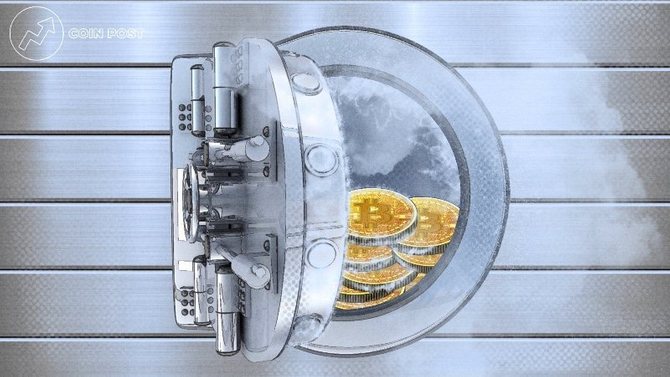 Almost all representatives of the category of "thin" desktop wallets are "hot" and universal (multicurrency). But under certain conditions, they can be used for "cold" storage of bitcoin — for this, after creating the BTC address, the computer with the application should always be disconnected from the network, and the corresponding private key should never be used to confirm online transactions. As soon as this condition is violated, the Bitcoin wallet in question will immediately become "hot" with all the ensuing consequences. 
The most popular desktop wallets are Electrum, Exodus, Copay, Jaxx, and Atomic Wallet. 
Bitcoin Online Wallets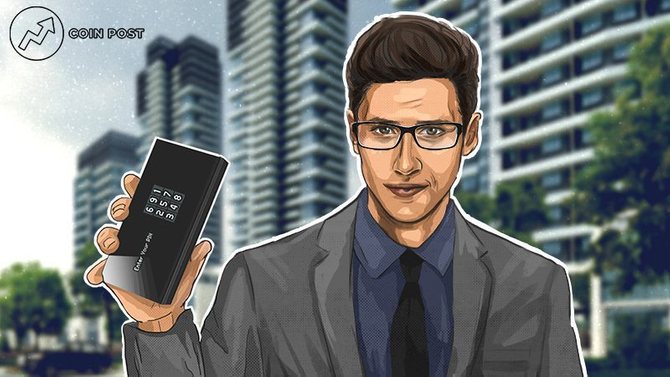 Wallets of this category are implemented as websites and are the easiest and fastest way to create an address and receive / send funds from anywhere in the world. All that is required is a computer, tablet or smartphone with Internet access and a few minutes of time to create an account. 
At the same time, they are considered the least secure way to store bitcoin due to the fact that at different stages of interaction with the wallet, user data can theoretically be stolen. Therefore, it is recommended that you do not store a large number of coins in bitcoin online wallets and, if possible, use all available methods to increase the level of security (a complex password, two-factor authentication, SMS confirmations, etc.).
The leaders in this field are Blockchain, BitGo, BTC.com online wallets. You can also pay attention to CoinPayments, Cryptopay and Coin Wallet. 
To some extent, cryptocurrency exchanges can also be attributed to online bitcoin wallets since each of them has the ability to store crypto assets. However, there is an important nuance user funds are actually voluntarily transferred to the ownership of the site and the possibility of their withdrawal depends solely on its approval of the requested transaction.
Given the increasing trend of hacking crypto exchanges, this way of storing bitcoin is one of the most unreliable. Therefore, at such sites it is undesirable to keep more funds than necessary for trading. 
Bitcoin Mobile Wallets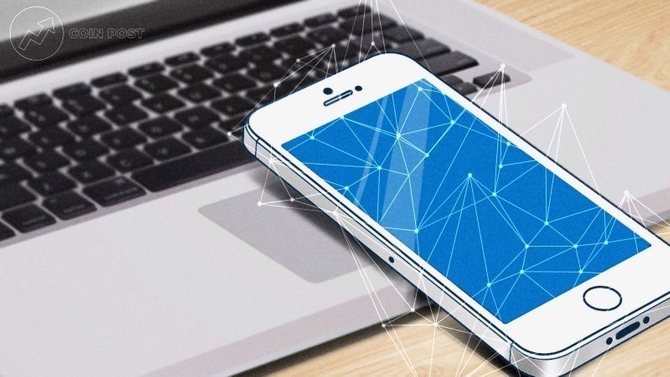 This type of Bitcoin wallet is an application for mobile gadgets (smartphones, tablets) that allow you to quickly and conveniently access the balance of your Bitcoin addresses. 
Bitcoin mobile wallets always belong to the "thin" and "hot" class, as they do not store the entire history of the blockchain and regularly send payments through the network.
Typically used for small daily transactions, mainly using QR codes and NFC technology. For example, to pay for goods, food or drinks from sellers that accept Bitcoin and other cryptocurrencies. 
Not intended for storing large amounts due to operational features. (often have access to private keys) and vulnerabilities to remote attacks, as well as viruses that could infect a device. 
Another important point is the risk of physical loss or theft of the device. As a rule, in this case, the user is given a seed phrase to restore access, which should be stored in a safe place. 
The choice of Bitcoin wallet in this category is wide enough. The most popular are Coinbase Wallet, Airbitz, Bitcoin Wallet, Xapo, Copay, Freewallet, as well as mobile versions of Exodus and Jaxx. 
Hardware Wallets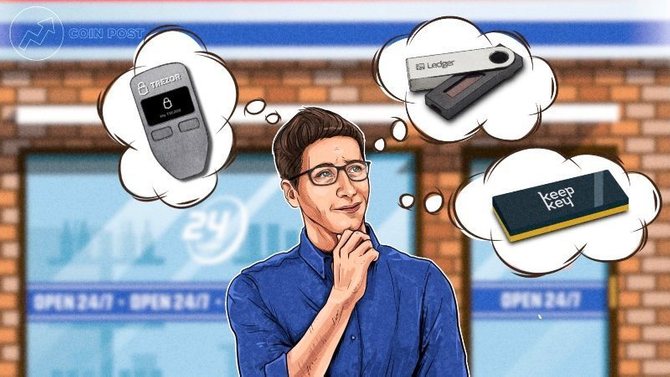 Bitcoin wallets in this category are considered the most secure, as they offer only "cold" storage of bitcoins with the ability to create offline transactions. As a rule, they are compact devices with an internal drive, small screen (sometimes touch) and a few buttons. 
In fact, the hardware bitcoin wallets do not contain the coins themselves, and only private keys are stored for access to them. 
Interaction with such devices most often occurs through specialized software installed on a PC or laptop, which is connected via cable or Bluetooth. 
Because of this, and also because of being offline and having enhanced security measures, hardware wallets cannot provide fast transaction sending. Therefore, they are not suitable for regular payments and are mainly used for long-term storage of a large number of BTC. 
Of the shortcomings of this type of wallets for bitcoin, we can only mention their relatively high cost ($ 80-200 and higher). However, the cost of purchasing hardware wallets is justified, given the level of security. 
You can also mention the risk of physical loss of access to the device, but it is usually leveled using the backup function allowing you to recover funds on another wallet of the same model. 
The most famous manufacturers of hardware devices are Ledger, Trezor, KeepKey, CoolWallet.
Paper Wallets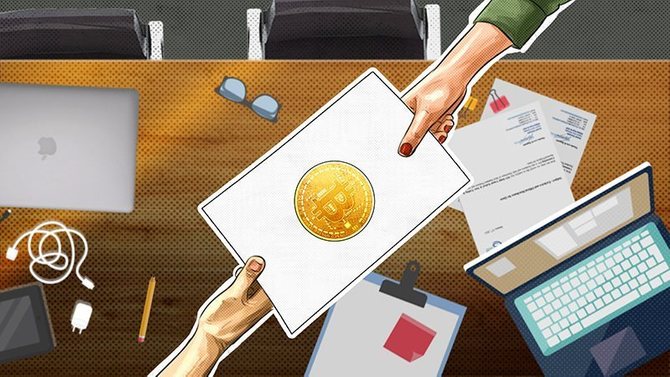 Based on the name of this type of bitcoin wallets, you can already guess what they are — a public and private key, written or printed on paper. This feature is the main advantage, since in fact it is the cheapest way of "cold" storage, which provides protection against remote hacking. 
However, this condition is preserved only until the private key is used for at least one transaction on the network. After that, the paper bitcoin wallet ceases to be "cold" and it is better to replace it with a new one. 
Thus, this type of wallets is perfect for long-term storage of assets outside the network, but not for frequent transactions. 
You can create a paper wallet for bitcoin using the free WalletGenerator service. You can generate random public and private key directly on the site, simply randomly moving the mouse cursor around the screen.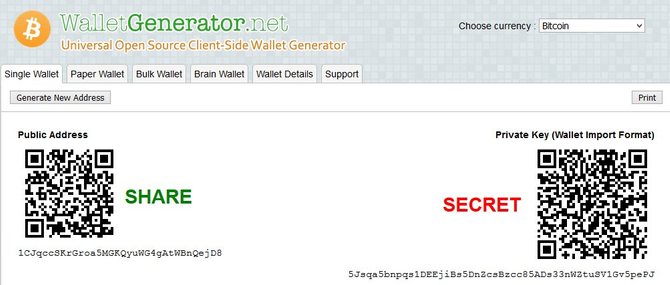 But it is preferable to download the program repository on a PC and then create a new wallet, after disconnecting from the network. The received data can only be printed out or written down manually on a sheet of paper. Ideally, it would be necessary to store the public and private keys separately. 
The main drawback of paper wallets is poor physical security. It can be torn, burned, lost, etc. Therefore, it is desirable to store them in a safe place, for example, in a safe or a bank cell. 
Bitcoin Core: Official Bitcoin Wallet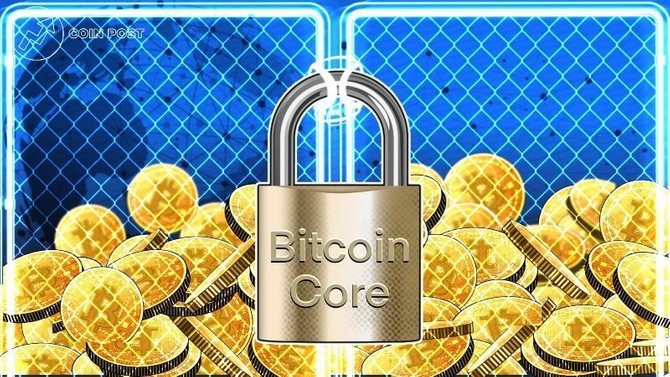 The Bitcoin Core wallet (or rather, integrated software) was introduced in 2009, almost simultaneously with the Nakamoto manifest, therefore, it became the first cryptocurrency wallet. Since the application includes not only a wallet, but also connects the owner's PC as a bitcoin network node, Bitcoin Core is often called the Nakamoto Client. At the moment, software is considered the best and perhaps the safest "thick" wallet.
Pros and Cons of Bitcoin Core
The main advantages of an official wallet include: 
Multifunctionality - Bitcoin Core is a comprehensive software that includes "cold" and "hot" wallets, as well as a full-fledged Bitcoin node; 
Constant updates - the client is updated and refined. The latest version is incomparably more convenient and easier to understand than the first Bitcoin Core, which appeared in 2009 and this trend will continue in the future. 
Reliability is the main trump card of Bitcoin Core. Since all user data is stored on the owner's PC, no need to transfer them to remote servers, as provided for in "thin" applications; 

Cons:
Large amount — to work, you need a complete Bitcoin blockchain, and this is about 300 GB and all of them will be stored on your PC;
Relative complexity — the Bitcoin Core interface has evolved, but it is still more complicated than the "thin" analogs, so newcomers often have problems with the development of the client; 
PC load — since the application works with a large amount of data, it actually needs a separate hard drive and from 2 to 4 GB of RAM.
For the modern hardware, this is not a problem, but there will be lags and friezes on old computers. 
How to use Bitcoin Core to Transfer Funds
Using Bitcoin Core as a wallet is relatively easy. To do this, there are 2 tabs in the main window: 
"Receive" — the tab includes several fields for creating a public bitcoin key (wallet address). To request a transaction, the user can generate an address, indicate the required transfer amount and even write a short message to the sender. After confirmation, the request is converted into a QR code or link that you need to send to the payer: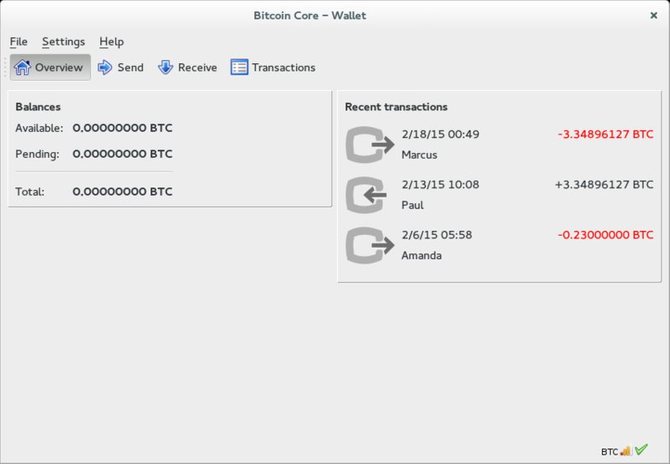 In general, to receive bitcoins, it is enough to send only the public key, but the software helps to immediately form a request with the exact amount and indication of payment purposes, which is convenient for frequent crypto transactions. 
"Send" — to make an outgoing payment, you will need to indicate the number of bitcoins, the address of the recipient and the size of the commission. In addition, it should be noted whether the commission and the possibility of further increasing the commission to accelerate the stuck transaction will be deducted from the sent amount: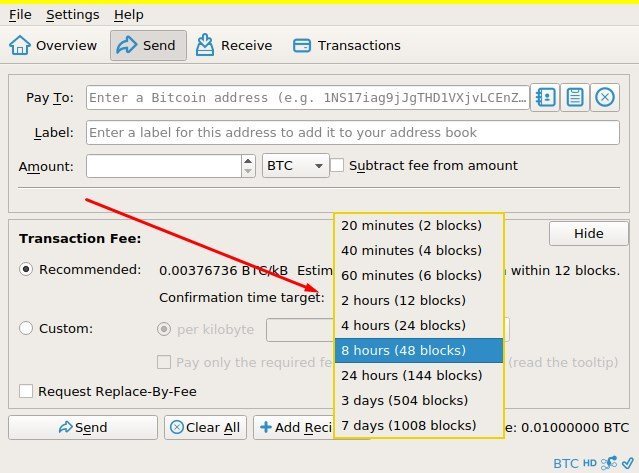 If necessary, you can make a transaction to several addresses simultaneously — to do this, opposite each one, you need to specify the amount, address and option to deduct the commission.
Blockchain Wallet (Blockchain.com)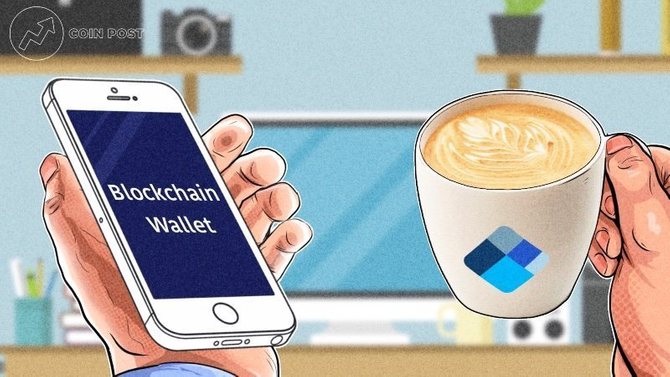 Blockchain.com is a "thin" bitcoin wallet with an intuitive interface and limited functionality. It is positioned as the most common in the industry (on the official website they say about 42 million registered wallets). The multi-currency wallet Blockchain allows you to create accounts for Bitcoin, Ethereum and a number of other coins, including the stable PAX USDcoin. From time to time, organizers conduct airdrops for new users. 
Pros and Cons of Blockchain Wallet
The main advantages include:
Mobility — the service can be used online or through mobile applications on Android and iOS, therefore, such a Bitcoin wallet will always be at hand. It is not necessary to download the 300 GB blockchain. 
User-friendly interface — if you have ever transferred money through a banking application, you can deal with Blockchain.com. The developers took care of simple and understandable account management; 
Multicurrency and internal converter — the user can not only store several cryptocurrencies on one service, but also freely convert them in the application itself. Therefore, if you are worried about the fall of bitcoin, you can convert the "cue ball" to stablecoin without using exchanges or exchangers. 
Among the cons:
The need for verification — although it's difficult to call it a minus in a transparent and regulated crypto market, but the need to confirm the address and take a selfie with the document complicates access to the wallet; 
No support for ERC-20 — among tokens of this standard, only Ethereum is supported. You can send and receive the remaining ERC-20 coins to the ethereum address, but you won't be able to see their balance in the application itself; 
A lot of negative reviews —despite two-factor authentication, verification and the absence of hacks, many CIS users report a loss of funds or problems with the application. However, reviews are always subjective.
How to Use Blockchain.com to Transfer Funds
Like Bitcoin Core, this Bitcoin wallet offers 2 tabs for transactions: 
"Get" — everything is simple, just click on the tab and in the pop-up window specify the currency you should send and the method of receiving it (web wallet or hardware). The application itself will generate the address and convert it into a QR code. Just send a QR or address to the sender and wait for the transfer: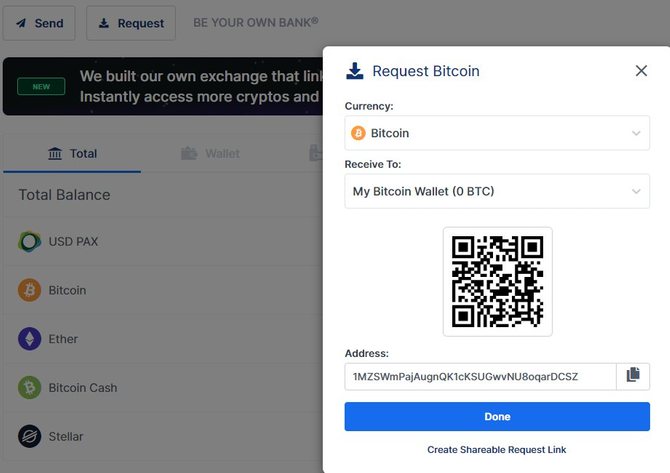 "Send" — to make an outgoing payment, you will need to indicate the number of bitcoins, the address of the recipient and the size of the commission. In addition, it should be noted whether the commission and the possibility of further increasing the commission to accelerate the stuck transaction will be deducted from the sent amount:
Which Bitcoin Wallet to Choose

Each of the above types of wallets for bitcoin is not ideal, since they all have both advantages and disadvantages. But in order to choose the most worthy option, an assessment should be made according to several criteria. 
So, that a Bitcoin wallet can claim the title of ideal, the following statements must be true:
Does not require special technical skills for its use;
Reliably protects user assets and data from intruders using a multi-level security system;
Its creators do not have access to private keys of clients, since they are either stored on servers in encrypted form or are present only on local devices of users;
It offers a convenient function to restore access to funds in case of reinstalling the application, losing a password or gadget, etc .;
It has never been hacked.
Not every Bitcoin wallet meets these conditions, but such options are still available.
Best Bitcoin Wallet
Almost every category of bitcoin wallets has its own leaders, which can be used without fear. This is the Blockchain online service mentioned several times, Exodus and Electrum desktop wallets, Coinbase Wallet mobile, Ledger Nano X and Trezor Model T hardware devices. Among the budget models of hardware-wallets, the Ledger Nano S and Trezor One receive a user sympathy prize. 
Currently, there are a lot of offers on the Bitcoin wallet market, but not all are safe. 
Therefore, if you decide to turn your attention to a Bitcoin wallet, which was not mentioned in this material, you should adhere to the recommendations, for example, from the Bitcoin.org website, where all reliable options are listed with a convenient breakdown into categories by main types. 
We recommend a video review on YouTube: how to choose a Bitcoin wallet: