Mining in 2020 with "improvised means", although it became unprofitable, but many users continue to engage in it at home on a regular laptop or PC.
In order to just get acquainted with the mining process, it is not necessary to invest a lot of money in the creation and development of a mining farm, just learn how to work with special programs, which allow you to mine on a laptop and home computer.
This material will provide users with a detailed guide to mining on a laptop or computer.
How to Mine on a Laptop
To start mining on a laptop, you need:
Choose a cryptocurrency for mining, preferably not a very popular altcoin, then there is a better chance of getting something.
Set a wallet to store mined coins.
Download and install the program for mining on a laptop.
You are ready for mining on a laptop!
Details are described below for each step of the above instructions.
Is It Possible to Mine On a Laptop or Home Computer in 2020?

Over the past years, many users have been wondering if it is possible to engage in mining on a laptop or home computer. Yes, you can mine cryptocurrency in this way, however, there is one caveat — the performance of the video cards installed on the laptop is significantly lower than those used by mining farms. 
This is due to the fact that companies engaged in the production of computers specifically underestimate the performance of video cards in order to reduce the level of heat transfer of the device.
As a result, the load on the cooling system decreases significantly, which allows the device to be used "round the clock". This is the first minus of mining at home. After all, the lower the performance of the video card, the less cryptocurrency you can mine. 
In such cases, you should be prepared for its unstable operation when mining on a laptop, failures can occur due to a mismatch between the parameters of the video card and the parameters of the laptop.
It is also worth noting that connecting an external video card is far from a guarantee of getting good profit from mining on a laptop or home computer. A laptop should, among other things, have a certain range of characteristics that would meet the requirements of cryptocurrency mining programs.
Conditions for Mining on a Laptop

In principle, in order to start mining at home, users only need a laptop or computer with a built-in or external video card. This is the most common type of mining used at home on a laptop or computer.
As soon as the signature is found, the miner will immediately receive a reward. The amount of this reward will directly depend on the chosen type of mining: 
Solo is a process of independent search for a signature to a block. In such cases, one person will receive all the funds. The downside is that the search for a signature will take a lot of time, especially if one laptop is used for mining; 
Collective – this type of mining involves combining several people in the so-called pool for mining. Users, by combining their computing power, can speed up the process of finding a signature for the block. However, in this case, upon receipt of the fee, its amount will be equally divided between all participants. 
Characteristics of a Laptop or Mining Computer 

Mining is a process that represents a very large load on a laptop or computer, so before you start mining cryptocurrencies, you need to make sure that the device meets certain characteristics. Mining is a process that represents a very large load on a laptop or computer, so before you start mining cryptocurrencies, you need to make sure that the device meets certain characteristics. 
The following is a list of characteristics that as of 2020 should correspond to a laptop or computer used by users in mining: 
The minimum amount of RAM — from 4 GB (preferably 6 GB);
The video card must have a modern version at the time of use (the amount of memory should start from 4-6 GB);
The latest version of the Microsoft operating system from XP to Windows 10 or Linux must be installed on the computer used;
A laptop must have a high-quality cooling system installed. This is necessary to adjust the temperature. If its performance remains high for a long time, you need to replace the cooling system.
Necessary Equipment for Mining on a Laptop or PC
To start mining on a laptop or computer, it is necessary that the device meets the above requirements. Another thing is the efficiency of the cryptocurrency mining process, it depends on three components:
Cooling systems;
Power supply unit;
Video Cards
In principle, 70-80% of success directly depends on how powerful the video card is.
Therefore, even with a well-packaged laptop, users often buy an external graphics card with the highest specifications.
Of course, the cost of external video cards is different, it depends on the power, the manufacturer and quality. The most used graphics cards for mining in 2020:
Inexpensive graphics cards: AMD Radeon RX 480, AMD Radeon RX 580 and Nvidia GeForce GTX 1060. 
Mid-range graphics cards: Nvidia GeForce 1070 and Nvidia GeForce 1070 Ti.
Expensive graphics cards: AMD Radeon Vega 56 and Nvidia GeForce 1080.
TOP-5 Programs for Mining on a Laptop

Today, the already fairly developed industry of digital assets includes a large number of cryptocurrency mining programs. At home, you can mine many assets, but most often, users prefer cryptocurrencies such as  Bytecoin (BCN), Monero (XMR), Electroneum (ETN), Horizen (ZEN), etc.In this article, readers will be presented with a list of the 5 most popular mining programs in 2020.
NiceHash

NiceHash – cryptocurrency mining program, it is completely free to download. The interface is very clear, even novice miners can use it seamlessly. It is noted that Nice Hash is intended for mining XMR, ZEC, ETH, Dash and LTC, however, the payment of remuneration occurs exclusively in bitcoin. 
The peculiarity of this software is that its utility allows you to evenly distribute the available capacities in order to achieve high efficiency of coin mining in real time. Nice Hash, by the way, can work on all Windows operating systems, starting with XP.
CGMiner 

This program has been running for several years, and with each update it shows users more and more new features. A large community and a wide range of functions makes this software popular not only among beginners, but also among experienced miners.
The CGMiner program is designed for mining LTC and XMR (payment is made in bitcoin). The lack of a spectrum of other cryptocurrencies, as time shows, does not scare away users and does not make the application less popular. This software has demonstrated successful compatibility with many operating systems – Windows, Mac OS X, Linux.
Also, the application has a range of the following functions:
The command line, which conducts full monitoring during the mining of the PTS;
Fan speed control system;
The ability to remotely control the cryptocurrency mining process.
The CGMiner program has a function to automatically search for and detect new blocks in the PTS network. This is possible thanks to the built-in database software.
MultiMiner

A mining program called MultiMiner is also very used. It will function seamlessly based on OSs such as Windows, Mac OS X and Linux. The MultiMiner program allows users to switch FPGA or ASIC between other digital assets in a matter of seconds, the production of which the software supports (BTN, Dash and LTC).
MultiMiner includes many advanced features:
Detection of network devices in automatic mode;
Remote control of mining devices (in this case, a laptop, computer);
Remote monitoring;
Automatically detect new available hardware.
The principle of operation of the MultiMiner program is based on the BFGMiner mechanism, often used as part of cryptocurrency mining.
BitMinter

BitMinter – This is a cryptocurrency mining program that has its own pool. This software is one of the very first applications that allows you to engage in mining on a laptop or computer. The first version of BitMinter was introduced in 2011.
The BitMinter program was developed based on the Java Network Launch protocol, and thus does not require installation on a computer – you can open it in a browser. To start the software, it is enough to perform a number of the following manipulations:
Go to the official site of BitMinter-
Connect to the mining pool.
Set up video cards (according to the instructions posted on the site).
That's all. Having completed a number of the above actions, the user will become a member of the pool and some time later, earned coins will begin to accrue to him (ETC, ZEC, XMR, LTC).
EasyMiner

EasyMiner is a unique cryptocurrency mining software - it runs exclusively on the Windows operating system. This program is equipped with a large number of functions and features, it allows users to mine cryptocurrencies (LTC, XMR, ETH, Dash, BCN) in several ways:
Cryptocurrency mining using  CUDAMiner – a device for video cards from Nvidia;
Mining through a Cgminer device;
Extraction of digital money using ASIC.
This factor makes EasyMiner popular among both beginner miners and experienced ones.
Immediately, it is worthwhile to focus readers on the simplicity of the cryptocurrency mining process in solo mode.Users will be able to independently select the pool they wish to join. Also, miners have the opportunity to choose a cryptocurrency algorithm.
We cannot help but recall the integration of the Network Hardware ID Layer protocol into the program. NHIL is an important component in software security. The protocol provides additional protection for both the mining pool and wallet.
Mining Bitcoins on a Home Computer or Laptop

Many beginners who are just exploring the possibility of mining on a laptop or computer, expect a lot of income from this process. First of all, novice miners try to find information on how to start mining Bitcoin and Ethereum - the main assets by capitalization, using a laptop. Undoubtedly, the profit from mining these coins is more than solid, however, in order to just start this process, users need to invest a lot of money (buying mining devices, paying for electricity). 
The fact is that the complexity of mining cryptocurrencies such as MTC and ETN is very high. 
There are a lot of materials on the Internet about mining Bitcoin and Ethereum on a laptop or computer, but this is nothing more than another way to attract traffic in the form of inexperienced miners.
Pros and Cons of Mining on a Laptop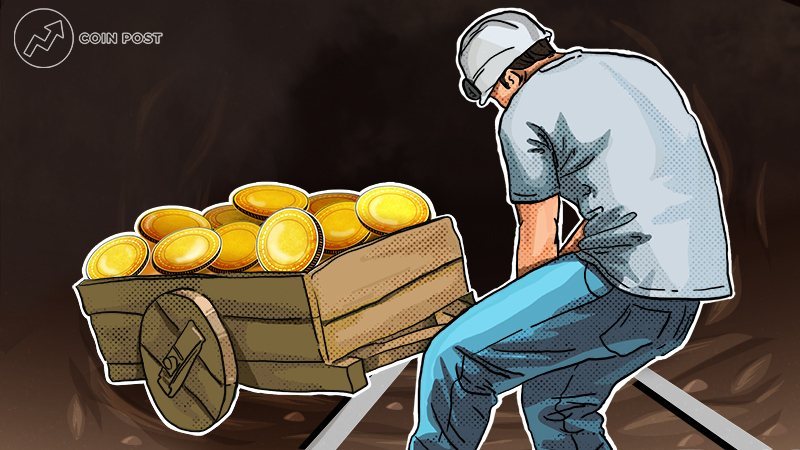 Mining at home is great for exploring the field of cryptocurrencies, but you need to understand that you won't be able to make money in this way. In this context, it is worth starting with virtues. There are really a lot of them, but attention should be focused only on the three most significant aspects:
No need to invest heavily. Yes, when creating a mining farm, money would have to be invested a lot, but when mining on a laptop or computer, initial investments are not needed; 
Low cost. So, when using a computer as part of cryptocurrency mining, the only thing users will have to pay for is electricity and buying a video card. A full-fledged mining device consumes a lot of electricity, however, not a laptop. Even if the computer runs for days at full capacity, electricity bills will be relatively small;
Lack of complicated settings. For example, when creating a mining farm, users, especially beginners, need a lot of time to configure and synchronize all devices. When mining on a laptop or computer, everything is much simpler – it will be enough to install a special program that automatically performs all the necessary settings before starting to extract assets. And in case you need to configure the application yourself, the user can always find detailed instructions on the developer's website. 

As for the shortcomings, they are and they are very significant: 
As previously indicated, the difficulty of mining some coins is too high (BTC, ETN, LTC). The laptop will simply not be able to extract certain assets;
In practice, it has been proven that the efficiency of mining on a laptop or computer is low. This method is more commonly considered a good experience for beginners, rather than a source of income;
To get at least some kind of income from mining at home, users will have to use the laptop to the full (at higher capacities). Sooner or later, this will lead to serious overheating and deterioration of the computer.
User Reviews on Mining on a Laptop and Computer in 2020

Despite the fact that there are a huge number of applications and programs through which you could start mining cryptocurrency on a laptop or computer, users, for the most part, speak negatively about this method of earning.
As a rule, miners blame the impossibility of recouping the "tuning" of their laptop. For example, in order to return money for an external video card that was purchased specifically for cryptocurrency mining, some users need about 1 year to use their device in full power.
In other words, about 80% of the miners who left their reviews do not consider the extraction of coins using a computer to bring serious profit. 
In the end, it remains to recall only that each of the above mining methods is real and has been tried by tens of thousands of users, another question is whether it will bring profit. Before seriously starting to prepare the way for mining on a laptop, users are recommended to outline a goal for themselves, deciding what it is – a desire to gain experience or a desire to be enriched.
CPU Mining: the Best CPU Models and How to Choose
Cloud Mining: Where to Start and How to Avoid Becoming a Victim of Scam