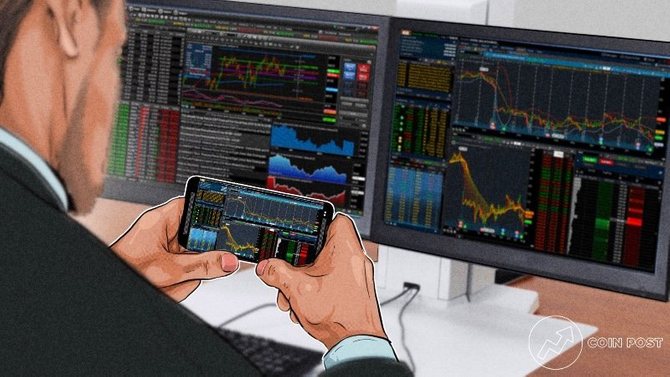 Cryptocurrency exchanges are platforms with specialized software designed for trading cryptocurrencies. There are centralized and decentralized exchanges, but the first are more popular. Some platforms offer advanced trading tools, such as margin trading or landing (leasing cryptocurrencies). 
As the cryptocurrency market develops, every year more and more exchanges appear on which you can trade cryptocurrencies. This tool allows you to make simple and quick transactions for exchanging one cryptocurrency for another or for fiat money. 
In this article, we have prepared material on the 10 best cryptocurrency exchanges. Let's talk about their pros and cons, verification and commissions.
How to Choose a Cryptocurrency Exchange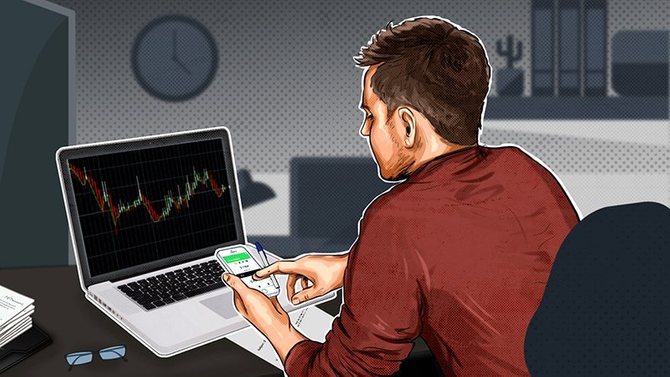 The choice of a cryptocurrency exchange exchange should be approached carefully. Each of the sites has its pros and cons, and in some cases certain nuances for residents of some countries.
First of all, choosing a cryptocurrency exchange, you should pay attention to a number of parameters, the main of which are:
Daily trading volume in Bitcoin. It is on this indicator that you can identify both the popularity of the exchange and the mood of the market. And if the volume is large, then the transaction can be completed quickly, especially when it comes to a large amount;
The size of the commission. Usually it is about 0.1-0.25%. However, there are sites that provide discounts when a number of conditions are met; 
The number of trading pairs. Of course, this is not the main indicator if you intend to trade in BTC / USDT or ETH / USDT pairs, that is, in major cryptocurrencies. However, if you are more interested in the altcoin market, then this parameter is worth paying attention to. The truth is worth remembering - a large number of pairs does not mean a large trading volume. All information on the trading volume of a particular exchange can be found on CoinMarketCap;
Opportunities to replenish the balance in various ways. 
Registration options. A number of exchanges, mainly American, have introduced registration restrictions for residents of some countries from the sanctions list. Therefore, it is worth paying attention to whether there are any restrictions on the site;
Security. One of the most important points. After all, even on the most trusted and most secure exchange there is a chance to lose funds as a result of hacking. Therefore, the higher the security level, the better.
Watch a video in which tips from an expert are described in detail by what criteria it is worth choosing a cryptocurrency exchange:
Cryptocurrency Security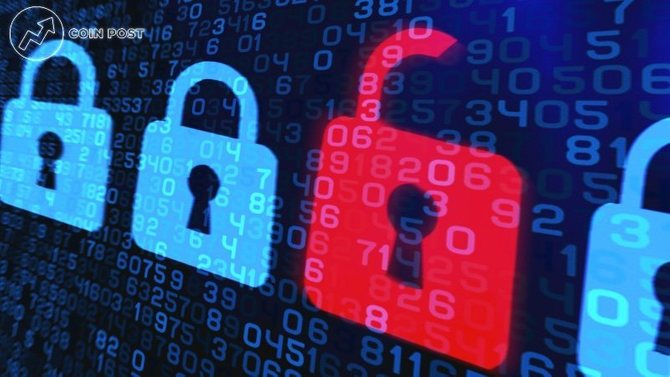 Since the trader trusts the platform of the tool, the security criterion is a priority when choosing a cryptocurrency exchange. Security is measured not only by the number of hacks or reviews, but also by the indicators described below. 
Exchange Verification
Verification is an identity verification process during which the exchange requests documents from a new member, who can attest to the data specified in the profile: 
Personality (name, age);
Country and / or exact address of residence;
Other data at the request of the cryptocurrency exchange.
To do this, you will need photo / scans of your passport, driver's license, utility bills or bank statements. 
For traders, verification is a formality restricting operations on the cryptocurrency exchange, but knowledge of the platform of his client is necessary for its legal and safe work. 
Exchange Without Verification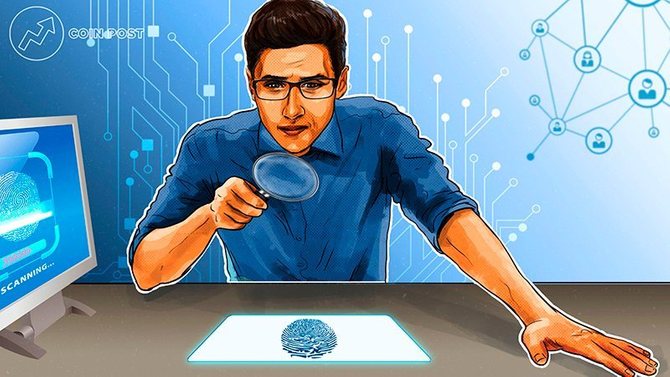 On most cryptocurrency exchanges, verification is required, for the reason indicated above, but there are sites that have refused mandatory verification for one reason or another.  These are:
Livecoin
Exmo (if you do not use replenishment through a bank card);
Poloniex;
Kucoin;
And remember — verification = security, so if you trade without an identity, then at least do not do this on little-known sites.
Two-factor Identification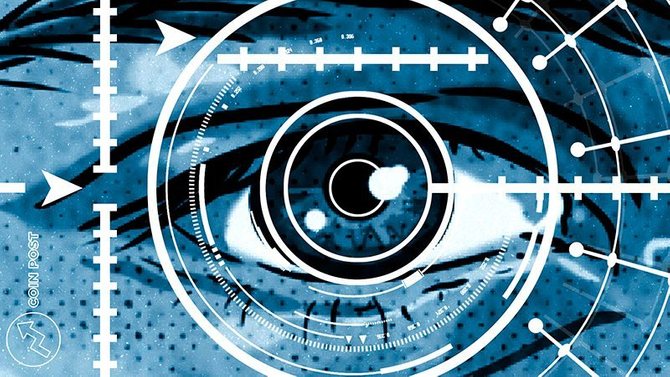 Two-factor identification is a confirmation of a transaction / login using an additional tool (phone, mail, google ID). 
It consists in the fact that during authorization, in addition to the login and password, the cryptocurrency exchange also requests an additional code, which will be sent to you by email or SMS. The same measure can be used to confirm the input / output of funds or transactions. 
All top exchanges offer 2FA (some even 3FA). 
Rating of World Cryptocurrency Exchanges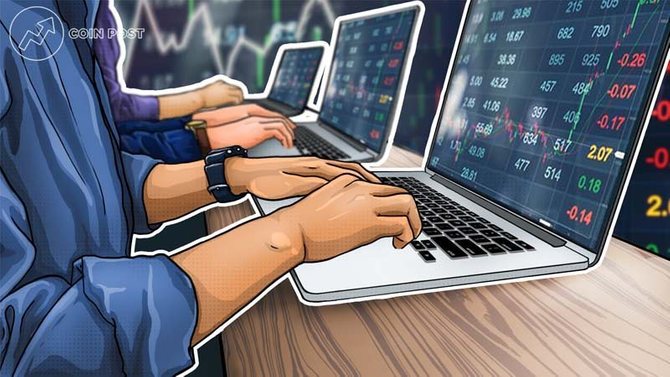 The best cryptocurrency exchanges in the world market you will find below. You can also get a rating of cryptocurrency exchanges by trading volumes, including adjusted ones, on the CoinMarketCap service. Independent research institutes form their own ratings of exchanges according to the following criteria: 
Liquidity;
Security;
Transaction transparency;
Actual trading volumes.
Finding these ratings online is easy, here are just a few of them: Bitwise Report, CryptoCompare Report. To create your own rating, use data from several sources since their research may be based on differing tools and assessment criteria. 
Binance Exchange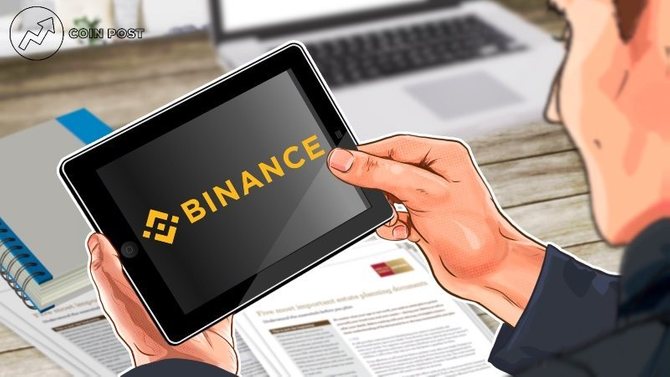 One of the youngest exchanges, created in 2017. Despite this, in a short time it gained wildly popularity among traders. Today it supports more than 250 trading pairs. 
Binance exchange has a small commission and discounts. That is, if you set the fee collection in the exchange token – Binance Coin (BNB), then instead of 0.1% it will be 0.075%. Binance also offers two interface modes that differ in cryptocurrency analysis tools.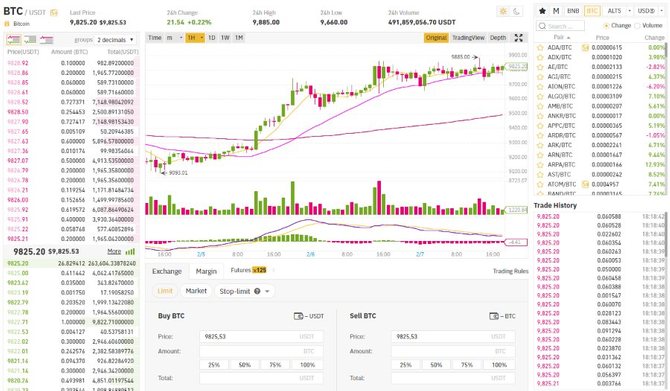 Binance cryptocurrency exchange interface
Now registration is open, and the daily volume in BTC is 145 698 ($ 1 018 382 384). 
Pros:
A large number of cryptocurrency pairs;
The highest trading volume and lowest commissions;
The exchange is constantly evolving and provides more and more opportunities.
Bittrex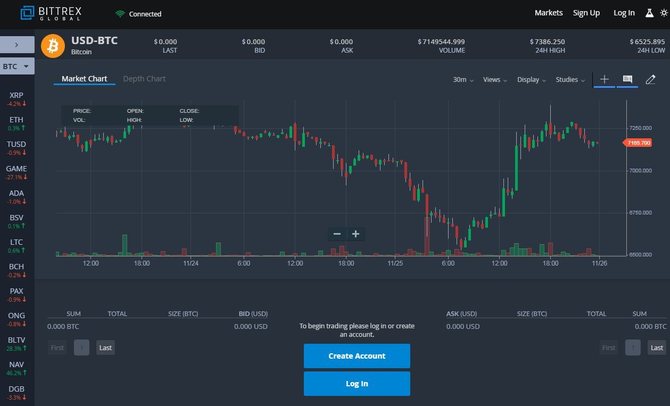 Pros:
Deposit and withdrawal without commission;
Support for 300 trading pairs.
Corns:
Full verification for depositing and withdrawing funds.
Poloniex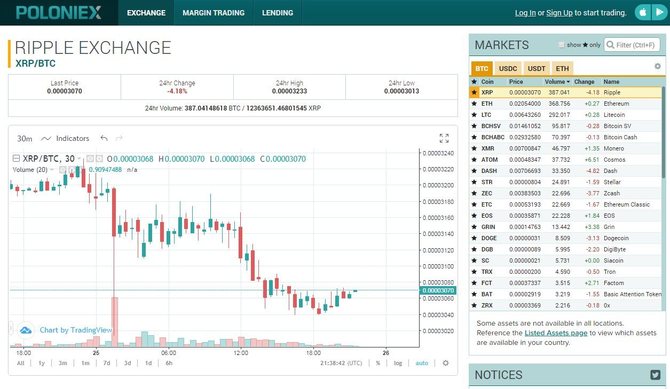 Pros:
There is a leverage of x2.5;
With small transaction volumes, verification is not required;
Support for more than 100 cryptocurrencies.
Corns:
Complaints about support and speed of withdrawal of funds;
Coinbase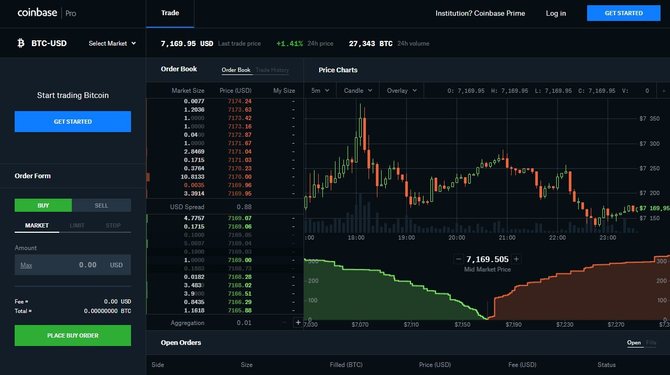 Pros:
The highest trading volumes;
Comprehensive service with many products.
Corns:
Commission for entering fiat.
Huobi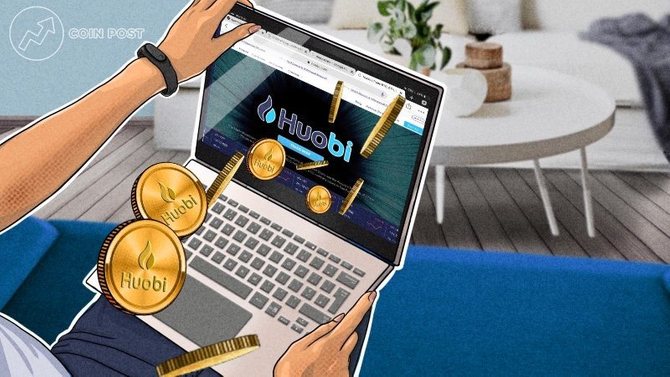 This cryptocurrency exchange was launched back in 2013. In 2017, after the ban on cryptocurrencies and ICOs in China, Huobi Global was forced to move its headquarters to South Korea and take a break for a year. Trading resumed only in the spring of 2018.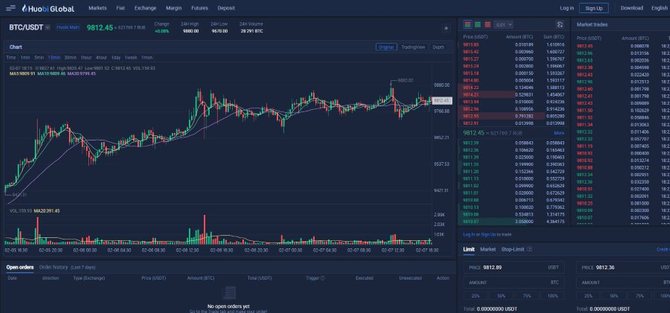 Huobi Exchange also supports over 400 cryptocurrencies. The main difference is the lack of the ability to trade in fiat. 
Verification on Huobi Global is needed, in fact, only for professional traders, who want to output more than 100 BTC per day. For ordinary users, it is optional.
Pros:
High level of security – funds are stored in cold wallets with multi-signature;
A large number of cryptocurrencies;
Corns:
There are few ways to replenish a wallet;
Sophisticated verification process.
BitFinex Exchange
Launched in 2012, the BitFinex cryptocurrency exchange has come a long and thorny path. There were hacks and locks, but the platform continues to live and provide quality service for traders. 
One of the distinctive advantages of the Bitfinex exchange is the interface, which each user can configure individually. Despite the hacks, this cryptocurrency exchange remains one of the most reliable and secure. There is the possibility of margin trading. 
Note that this platform is more likely for professionals than for beginners.
The daily trading volume is 11 019 BTC or $ 77 019 090.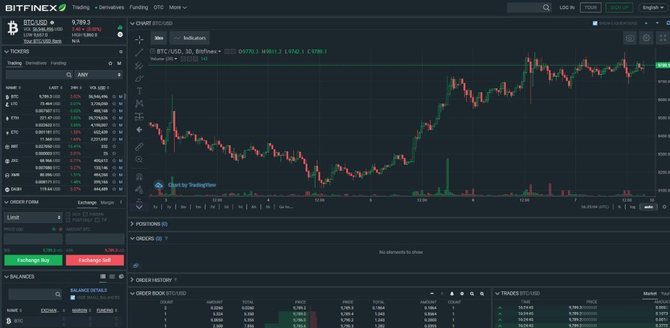 Pros:
Corns:
Big commission when it comes to small amounts.
Bitstamp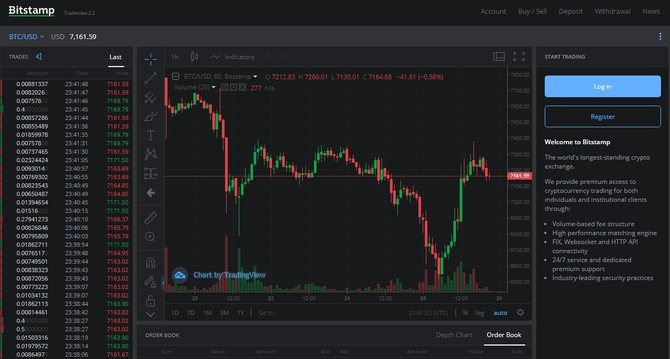 Pros:
Officially licensed in Europe;
Hardware Wallets Support.
Corns:
Full verification during registration;
A limited number of trading pairs.
OKEx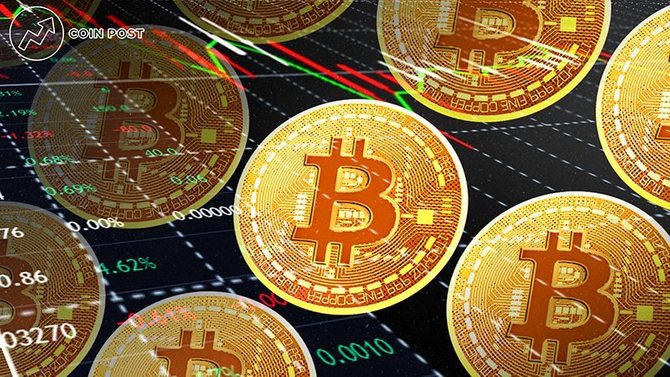 Also a young cryptocurrency exchange launched in May 2017. Initially, OKEx is an offshoot from the OKCoin exchange, but with the ability to trade Bitcoin and Litecoin futures. In addition, the platform provides margin trading.
At the moment, this cryptocurrency exchange supports more than 400 cryptocurrencies
The daily trading volume is 89 411 BTC or $ 624 954 429 according to CoinMarketCap. Verification is optional, but to open up great opportunities you will have to provide personal information.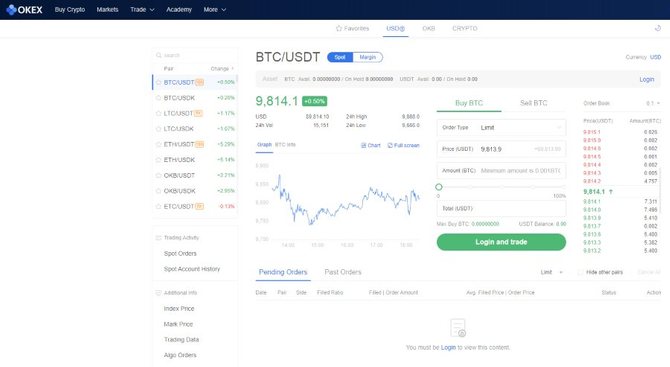 Pros:
High liquidity, low fees and a large number of trading pairs;
Good level of protection;
Trading futures with leverage x20;
Applications for smartphone and PC are available.
Corns:
Users complain about freezes;
Sophisticated interface for a beginner;
Orientation to the Chinese market.
HitBTC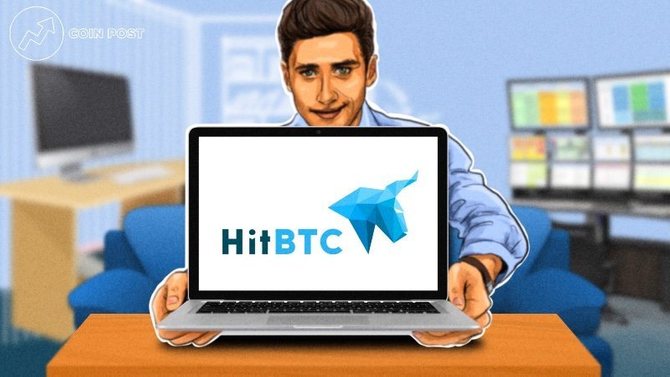 British cryptocurrency exchange, created in 2015. British cryptocurrency exchange, created in 2015. 
The exchange offers three account levels - General, Verified and Qualified. Each of them has its own advantages (the initial ones have no advantages). Also, how much cryptocurrency per day can be withdrawn depends on the level.
The daily trading volume is 96 561 BTC or $ 674 933 804.
True, the demo version will help you get comfortable with the trading process and not lose money on the platform.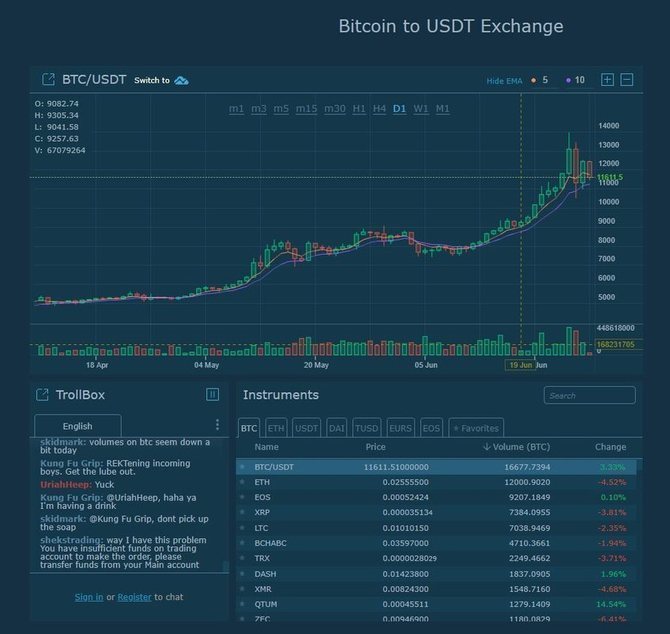 Pros:
A huge number of trading pairs;
A large amount of withdrawal without verification;
Trading in pairs with fit;
Kraken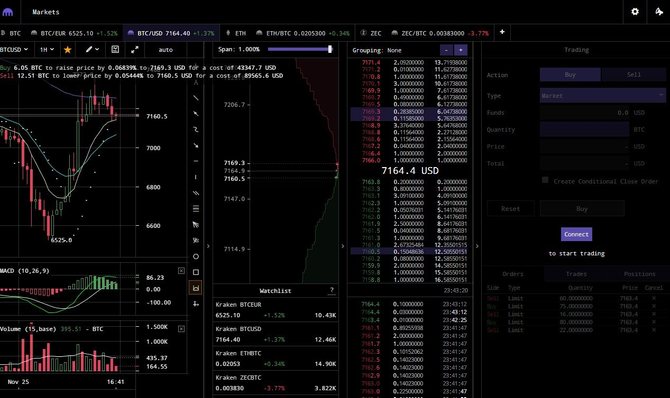 Pros:
Trading interface of various difficulty levels;
Leverage from x2 to x5 depending on the asset;
Keeping customers funds in cold wallets.
Corns:
Limited number of cryptocurrencies;
Complaints about support and speed of verification.
Bitmex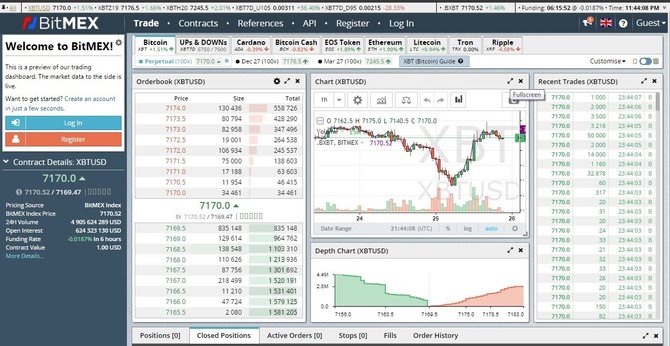 Pros:
Availability of futures for changes in value;
Сorns:
CEX.io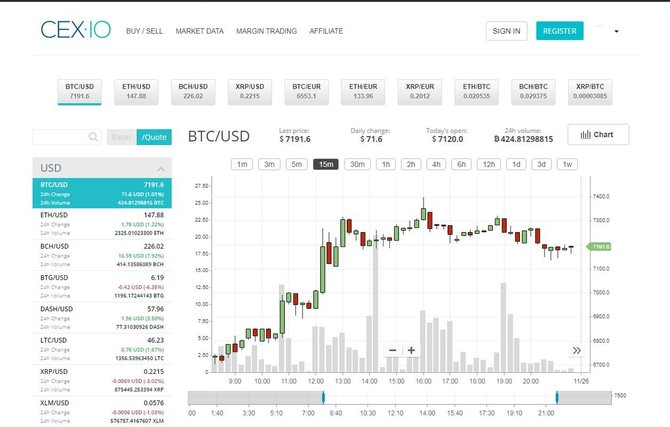 Pros:
With fiatless trading, verification is not needed;
Leverage x2 or x3 depending on the asset.
Corns:
Commissions for deposit and withdrawal of fiat;
Limited number of cryptocurrencies;
Card verification for fiat payments.
Rating of Exchanges for Trading Bitcoin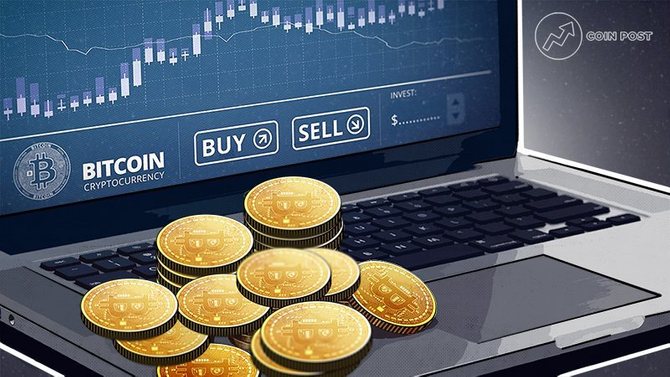 Since almost all multicurrency platforms support transactions with bitcoin, it will not be possible to see new names in the rating of exchanges for trading bitcoin. In terms of the profitability of the course, Bestchange displays the same: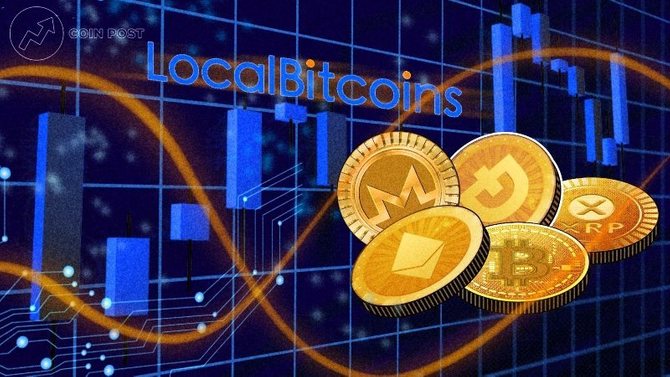 However, unlike altcoins, bitcoin also boasts specialized services:
LocalBitcoins is a decentralized Finnish exchange for buying / selling bitcoins in any country in the world. The seller and the buyer contact directly and agree on the terms of the transaction (including the price). The site is responsible for creating a user reliability rating and reserving funds in the account for exchange, for which it takes a commission of 1%. 
LocalCryptos — appeared on the market after LocalBitcoins discredited itself by agreeing to transfer user data to a law enforcement agency. The seller and the buyer contact directly and agree on the terms of the transaction (including the price).  Initially, the exchange was called LocalEthereum and traded only Ethereum, not competing with LocalBitcoins. Later, the project rebranded, presenting LocalCryptos as the second generation of platform development. The transaction model is the same as that of LocalBitcoins, however LocalCryptos allows you to buy directly not only Bitcoin, but also Ethereum and ERC20 tokens.
These services are popular in countries where access to official exchanges is expressly prohibited or restricted because transfers are made between individuals without the participation of the platform and the bank has no reason to freeze the transaction, how often does this when withdrawing funds from crypto exchanges. 
Other Cryptocurrency Exchanges  
Liquid Exchange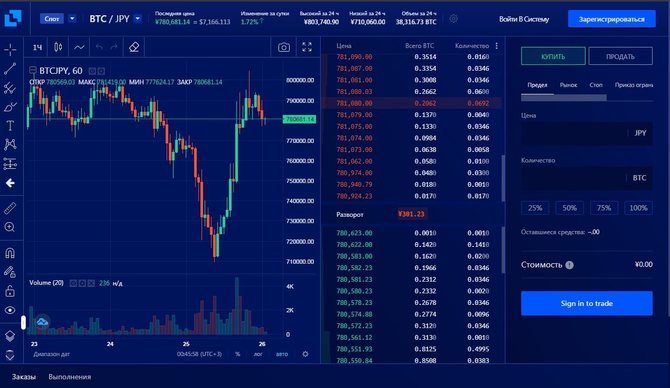 Pros:
With fiatless trading, verification is not needed;
IEO and referral program;
More than 200 trading pairs.
Corns:
Commission for depositing and withdrawing funds.
Bitforex Exchange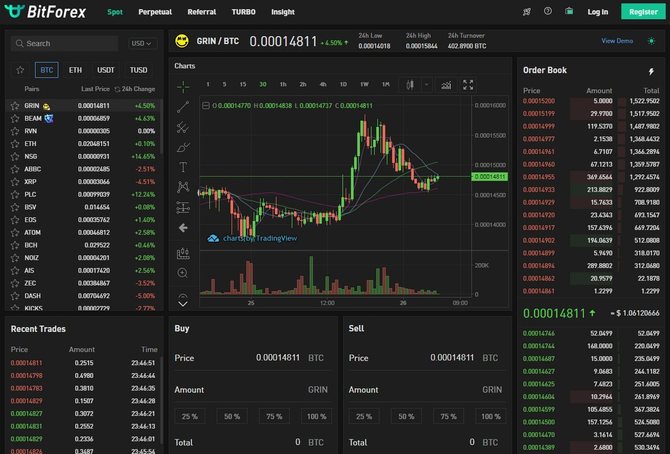 Pros:
Corns:
Kucoin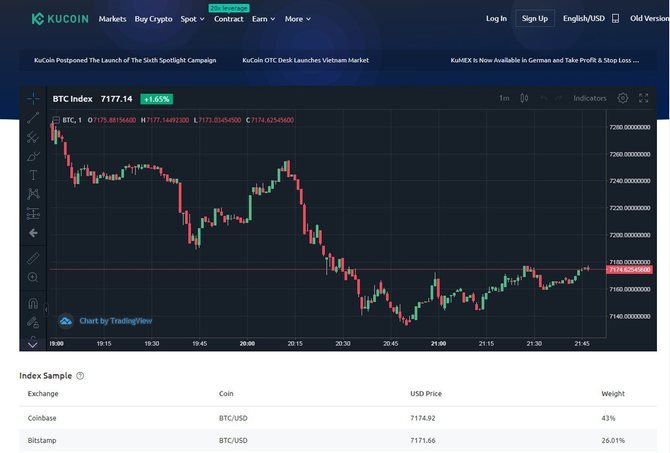 Pros:
Own cryptocurrency with payment of remuneration;
More than 450 trading pairs.
Corns:
  Russian version Coin Post