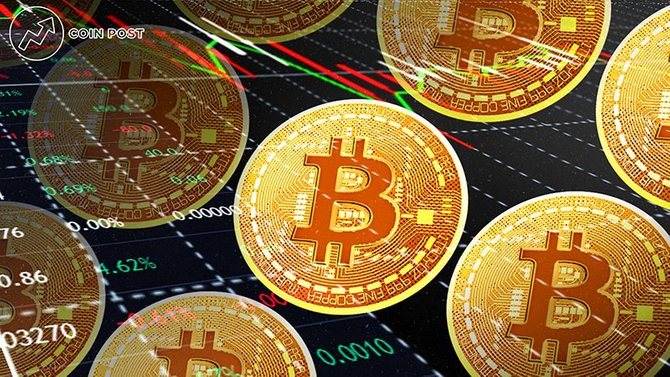 The Bitcoin exchange is a specialized platform on which you can sell or buy cryptocurrency Bitcoin. Such sites may be centralized or decentralized. On such bitcoin exchanges, you can trade around the clock, unlike conventional exchanges for trading fiat currencies.
The development of the blockchain and cryptocurrency industry has led to a situation where the purchase of bitcoin is not difficult. Not for the first time, which is connected both with the unknown and with the peculiarities of digital assets, the conditions for their storage and transactions. 
Buying Bitcoin (BTC) is easiest on the exchange. This will require some knowledge and time, as well as having your own software or hardware wallet for bitcoins. Further cryptocurrency is transferred to a wallet, but in some cases, keeping it on the exchange is the most suitable option.Especially if the purpose of the purchase is trading. But usually it's better to have your own wallet. 
What to Consider When Choosing a Bitcoin Exchange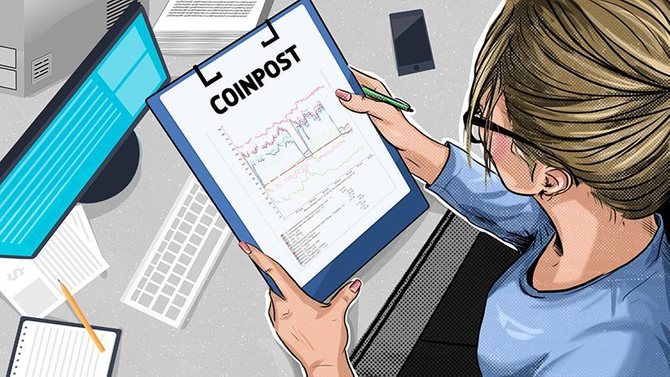 Beginners choose among well-known sites with a good reputation and high rates of trade. 
The criteria for evaluating the Bitcoin exchange are individual. The criteria for evaluating the Bitcoin exchange are individual.
Functionality toolkit. Is it possible to read graphs using a sufficient, and most importantly, convenient set of tools? Is it possible to set stop losses, use limit orders? Will you be able to apply the tools and work on the methods you are used to? 
The number of trading pairs. No trader is able to say exactly what he will trade in a couple of months, especially in the digital asset market. Therefore, it is worth foreseeing development opportunities in advance.
Trading volumes. The platform's high liquidity is directly proportional to the number of traders on the exchange, its profitability, as well as efforts that are spent on the safety of user funds.
The size of the commission. When conducting transactions, the platform holds a commission. Usually they make up 0.1 — 0.25% of the transaction, which is imperceptible when playing on daily and weekly charts, but able to eat a substantial portion of the profit of an intraday trader.
Account replenishment. Some exchanges accept only digital coins, others — in addition to them, also dollars along with the euro.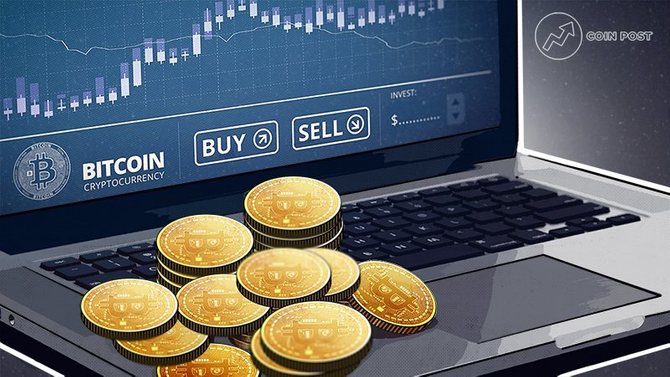 The indicators described above are the first thing to analyze when choosing a Bitcoin exchange. If all the items are right for you, you should also consider the following points: 
The reputation of the organization. Take the time to read reviews and materials about the exchange on the network. News, scandals, hacking facts will provide enough information to plan further steps; 
KYC procedure. Somewhere you will not be asked to confirm almost no information about yourself and will give you the opportunity to work, albeit with restrictions. At other sites — in order to start trading, you will have to provide a ton of information about yourself and confirm its reliability;
Jurisdiction. Regulation is able to slow down or accelerate the development of the exchange. It is best to choose sites located in small countries loyal to cryptocurrencies. 
The Bitcoin exchange, which would be the best "for everyone" or at least for most users, does not exist. Interest in other people's opinions will not lead to a result. Independent choice based on the study of information is the best alternative. 
TOP 10 Bitcoin Exchanges in 2020
Consider separately the crypto exchanges leading in popularity, level of service and security, which most cryptocurrency traders, investors and ordinary users choose.
Binance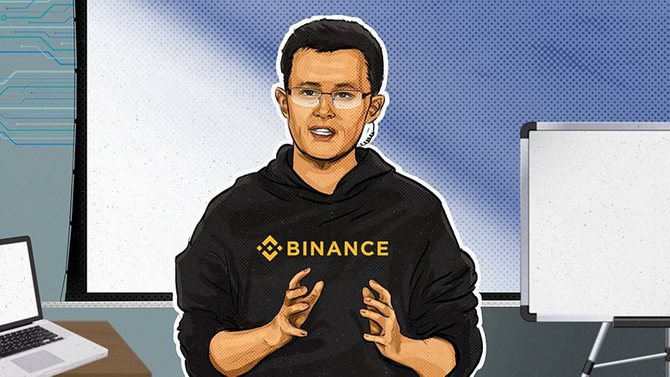 Binance Eexchange is the number one online trading platform for digital assets in 2020. Able to offer a variety of services, training materials, support for about 15 — 20 the common languages, as well as security at the highest level. During the existence of the crypto-exchange, there was not a single known case of hacking Binance. 
It was founded in July 2017 by Changpeng Zhao. Originally based in China, later moved its offices to Hong Kong and Tokyo. Now it is planned to move to Malta.
The listing has more than 100 coins. Over 300 pairs available. Trading View charts are integrated into the trading terminal. It is a universal platform that is equally suitable for both beginners and professionals. 
About once a month, IEOs are held on the site in lottery format (Binance Launchpad platform), during which they use their own ERC20 token from Binance Coin (BNB). 
OKex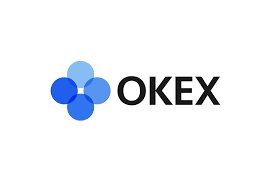 A startup registered in 2014 with a head office in Hong Kong. A multicurrency cryptocurrency exchange with the ability to store and conduct operations with fiat assets represented by the Chinese yuan. 
Along with Binance and Huobi, it is among the "Big Three" of the largest Bitcoin exchanges. Its functionality is primarily aimed at experienced traders who know what margin trading is and use leverage. 
More than 500 trading pairs are offered. In addition, Bitcoin futures. A peculiar feature is the need for verification, which is important from the point of view of anonymity. 
Safety on top. Two-factor authentication is used by all users. Among the disadvantages — withdrawal takes quite a lot of time time. 
Huobi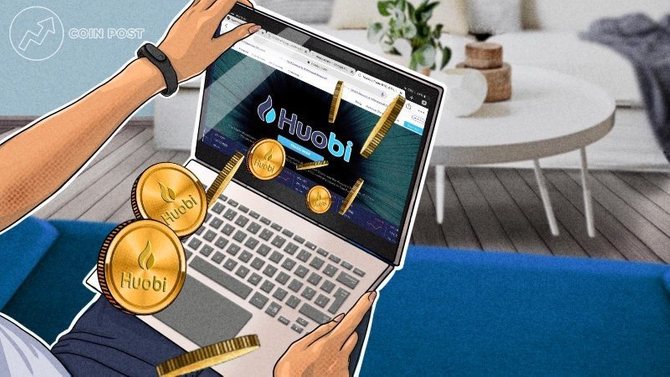 Like Binance and OKex, the Huobi exchange is a cryptocurrency platform of Chinese origin. It was founded in August 2013. Is the largest in size. It has a large staff (more than 1000 people), is constantly expanding its network of branches around the world. Received a license from Japanese and South Korean regulators. The CEO is Leon Lee. 
Among the assets available for trading, there are more than 400 cryptocurrencies and about the same number of trading pairs. Has its own coin — Huobi Token (HT). 
To start trading, you will have to go through the mandatory account verification procedure. 
Bitfinex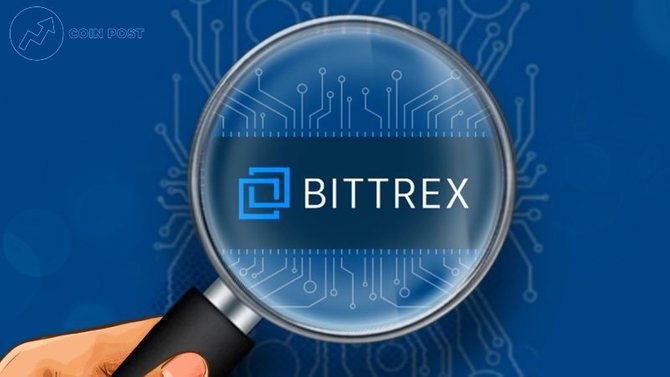 The Bitfinex exchange appeared in 2012 in Hong Kong. It has a high level of security and takes a multi-stage approach to its compliance. Among the measures are mandatory two-factor authentication and a ban on withdrawing funds when connecting from an unknown IP address.
We accept deposits in fiat, as well as in more than 20 popular digital assets. Leverage trading is possible; a wide selection of trading pairs is available. It has its own mobile application Bitfinex App. 
Bittrex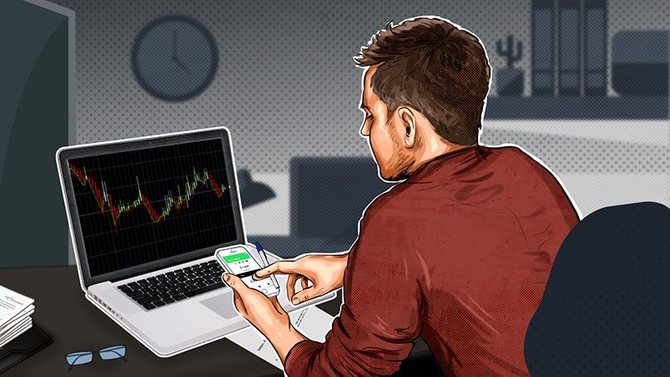 Founded in 2014 in Seattle, USA, the Bittrex crypto exchange is firmly in the top 10. This is largely due to the wide support for altcoins. There are many trading pairs with their participation on the site, which gives the startup an unofficial title of the leading exchange of alternative coins. 
The project uses a multi-level structure of wallets. Most funds are stored in cold storage without an internet connection. 
There is no possibility to replenish the account and withdraw in fiat - you will have to purchase cryptocurrency in advance, and withdraw it to cryptocurrency wallets. Traders are given the opportunity to use different types of orders, but there is no margin trading. 
Commission — average for the market. 
EXMO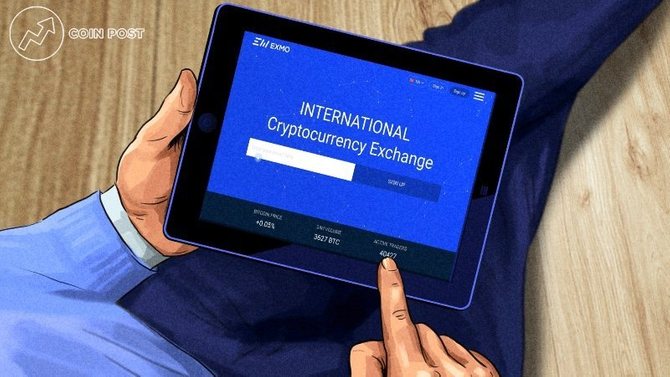 A platform focused on Turkey, countries of Eastern Europe and CIS citizens.  Exist more than 5 years. 
About 150 trading pairs are offered to users, as well as the possibility of using 6 fiat currencies — dollar, euro, ruble, hryvnia, polish zloty and turkish lira. The account is replenished directly from a credit card.
The volume of trade per month is about $ 1.5 billion. There is a feedback of the administration with users through the Youtube channel and Telegram chat. Verification of an account on this Bitcoin exchange is not mandatory, but more options are available during its passage.
User funds are insured against loss due to hacking. 
The official website is exmo.com. There is a mirror at exmo.me, created to bypass possible blocking of cryptocurrency-related pages in problem countries.
Poloniex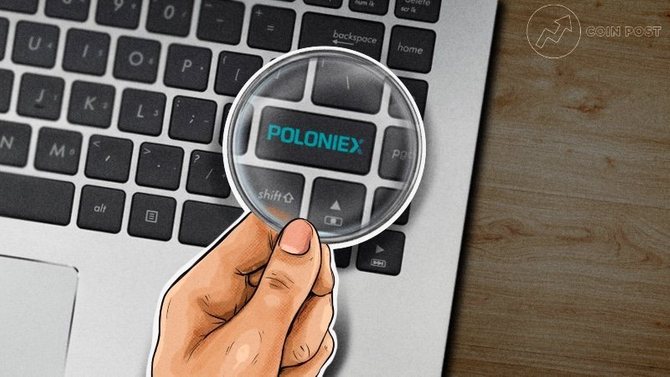 The name of the site is misleading, but it is an American cryptocurrency exchange. It has been working since 2014. Located in San Francisco. At the time of its foundation, it was guided exclusively by American traders, but the increased popularity required a change in the concept of development. 
The interface offers 3 sections — exchanger, margin trading and landing. The main users of the exchange are experienced traders with a fairly serious capital. The opportunity to compose open orders and work with stop orders.
Identification is not strictly required, but at any time, the administration has the right to request documents from unverified users. A list of more than 100 cryptocurrencies is offered for trading.
Coinbase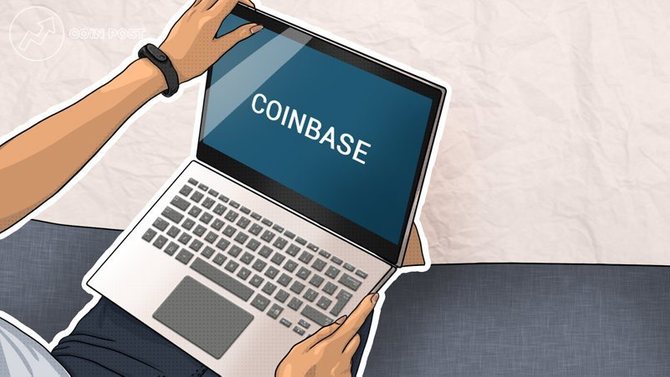 Coinbase Exchange is the largest and most famous cryptocurrency platform in the United States with great ambitions. One of the oldest cryptocurrency exchanges that arose in July 2011. More than 10 million registrations for all time. Official support for fiat currencies in 32 countries. The site has an excellent reputation, constantly improving the system of safe storage of user assets.
Both individual and business accounts are available for registration. Collaborates with banks and large capital, as well as with the US tax authorities. It has built-in tools for paying taxes on cryptocurrency trading, which applies only to American citizens. 
There is no possibility of a full analysis of the schedule and work with orders, therefore it is inconvenient to use the platform for deep immersion in exchange trading. 
Kraken
Also based in San Francisco since 2011. The interface is friendly, contains interesting design solutions and is intuitive. 
It is mandatory to use two-factor identification. Trading is most often conducted in cryptocurrency-euro pairs. Such transactions account for more than half of the digital platform's trading volume. 
Gemini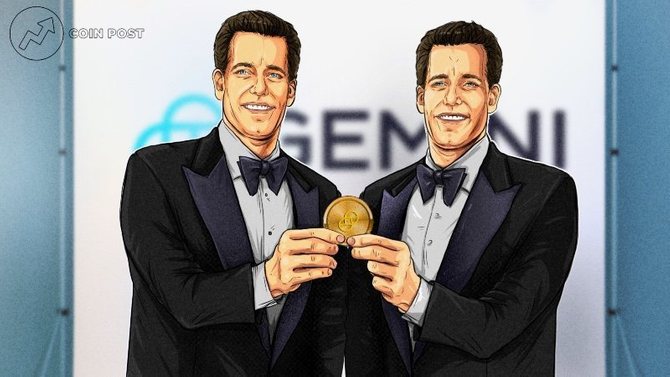 The American Bitcoin exchange, founded in 2015 by the twins Cameron and Tyler Winklevoss, the creators of the stablecoin Gemini Dollar (GUSD) and some of the most popular people in the crypto world. Initially it was designed to work with large investors, but it is becoming increasingly popular as a platform for individual users. 
Not yet one of the popular cryptocurrency exchanges, but the authority of the Winklevoss brothers in the crypto world, as well as in the financial circles of the United States is high, and further development of the service is expected. 
Bitcoin Rates on Different Exchanges
The cost of crypto assets is variable. Aggregators such as CoinMarketCap display the average value, which is calculated by certain algorithms. In reality, rates vary significantly, which is used in arbitrage trading.
Let's go to the Bitinfocharts website. When you hover the mouse on the name of cryptocurrency (in our case — Bitcoin) on the right displays its value at different venues.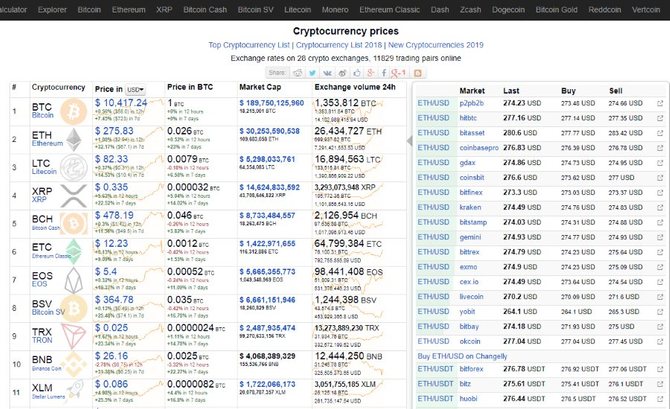 We see that the cost almost never corresponds to the average value, but it differs in relatively insignificant limits. On some Bitcoin exchanges, the exchange rate is above average, while on others — lower, and such a separation persists almost always. If we see that, for example, on Kraken, the purchase rate is higher, most likely, it was yesterday, the same will be tomorrow. Based on this, forecasts are made.
In general, it is not difficult to buy bitcoin today. This is made using several tools, including on exchanges. It is more difficult to find "your" Bitcoin exchange. Here a lot depends on the size of investments, citizenship, location, language skills, as well as individual factors and preferences.