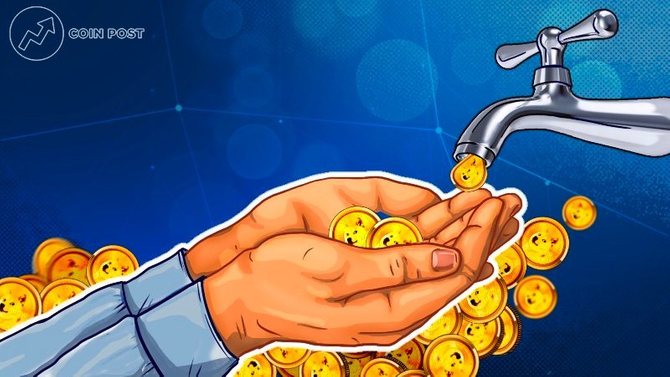 Cryptocurrency faucets allow you to earn digital assets without investments and any risks. The user is offered a small amount of cryptocurrency for performing simple actions — passing captcha, viewing ads or switching to sites. Dogecoin faucets are of two types: cumulative and instant.
Payments are usually made to micro-wallets or on the site with the possibility of subsequent withdrawal. 
Below we look at the varieties of Dogecoin faucets, tell you how to register a wallet for payments and prepare a list of proven and working services with a good reward.
What are Dogecoin Faucets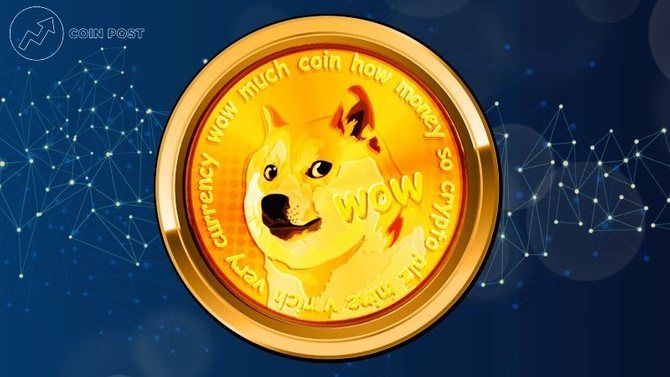 Dogecoin faucets are special sites that give out a small amount of cryptocurrency for user activity and / or performing simple actions, such as passing a captcha. 
A typical faucet works according to the following algorithm:
The user is registered via e-mail on the faucet website.
Binds the address of your DOGE-wallet or Faucethub / Coinpot.
Confirms its organic nature via the passage of captcha.
Receives a certain amount of Dogecoin.
Depending on the frequency of payments, and the presence / absence of withdrawal threshold distinguished: 
Accumulative faucets — to withdraw funds from such a platform you need to earn a certain amount. The service thus keeps the user longer, and as compensation, as a rule, higher payouts or a profitable bonus program are offered. Some faucets can be called "conditionally cumulative", because although they do not set a withdrawal threshold, they transfer funds to the wallet only at certain hours or at regular intervals (for example, at the end of the day). 
Faucets with instant withdrawal — everything is simpler here. As soon as you perform the required action, the issued coins are either immediately credited to your wallet or stored on the site with the ability to withdraw to the same wallet at any convenient time. 
In general, you can make good money both on Dogecoin faucets of the first and second types, the main thing — to choose the right service. Below we will talk about some of the most popular accumulative and instant faucets.
Dogecoin Faucets with Immediate Withdrawal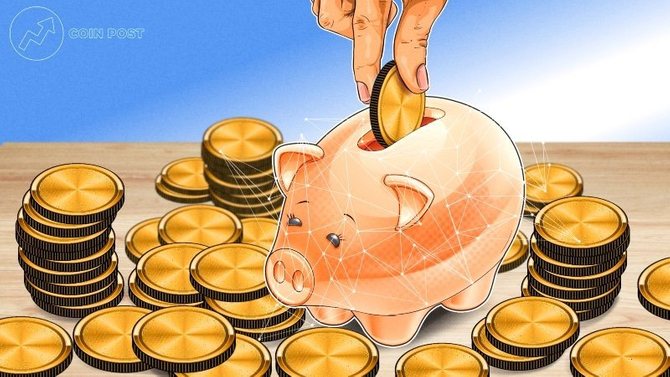 DigiTask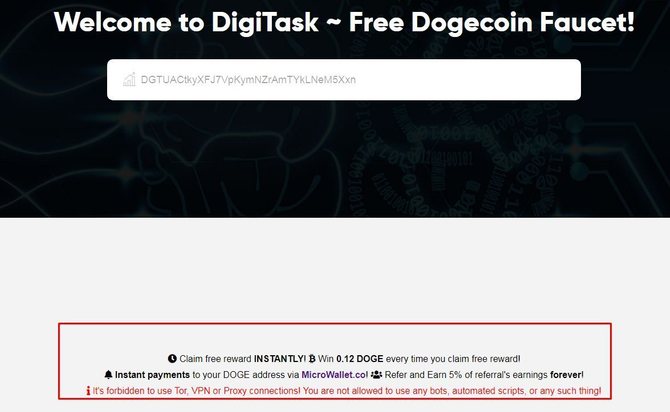 Relatively new Dogecoin faucet with manual and automatic payout options — to get coins, just keep the page open. 
This Dogecoin earnings faucet offers 5% rewards from referrals and even banners to attract them. From features can be identified only not quite ordinary captcha, which does not work for everyone. 
Official DigiTask Website
Allcoins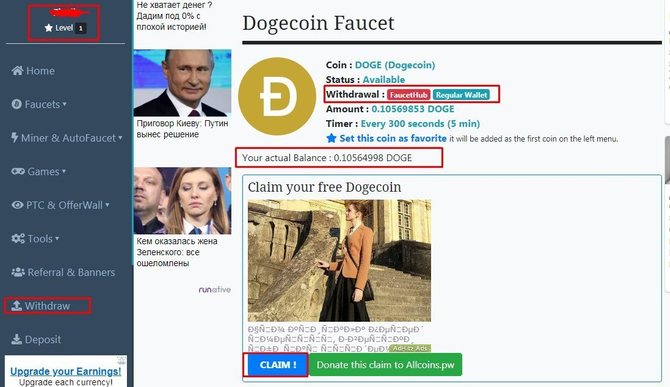 A multi-currency faucet, which, among other coins, allows you to get Dogecoin. 
The service offers to collect the funds in a local wallet or withdraw to an address associated with the Dogecoin account. The address is linked manually in the profile settings, funds are also displayed manually in the corresponding section of the menu on the left side. 
The platform provides a 25% bonus from the referral program and offers additional services such as truck faucets, miners and crypto games.
Official Allcoins website
Accumulative Dogecoin Faucets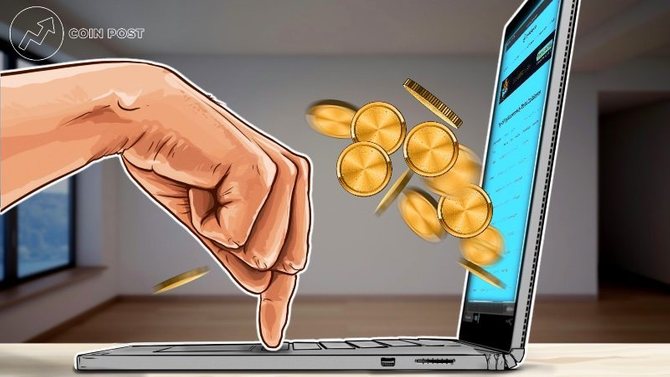 When choosing a storage faucet, the overall period of operation and the reliability of the service is primarily important. 
In this section we were going to present at least 5 cumulative Dogecoin faucets, but it turned out that most of the sites that worked last year (and even a couple of months ago) were already closed. Therefore, we will tell only about the most reliable of those that were found.
Moon-DOGE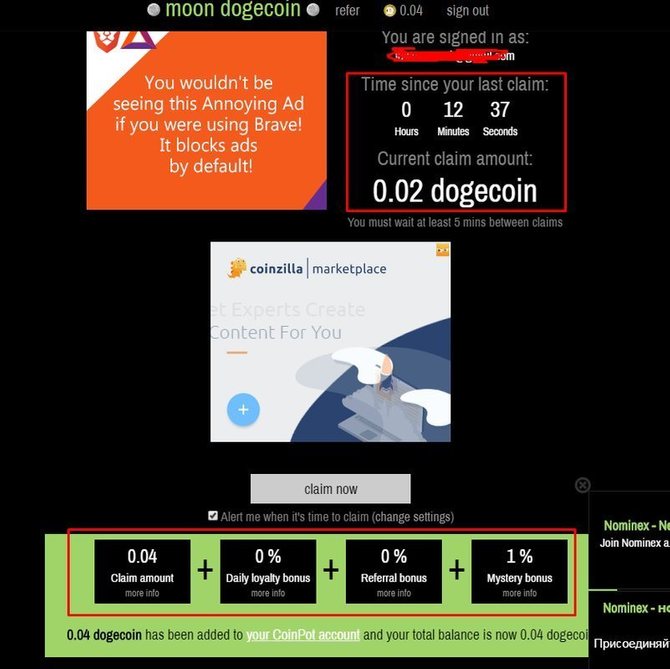 One of the oldest Dogecoin faucets (domain age more than five years) with stable payments and good reviews. 
Moon is a whole family of cryptocurrency faucets.
Moon-DOGE feature in the payout scheme is the more time elapses between captcha input, the higher the amount of "clime". 
You can collect a reward every 5 minutes or every few hours, however, for example, closing a faucet for a week will not work — over time, the amount of accrual decreases.
Payments are credited automatically on CoinPot. You can increase the amount due to referrals (25% bonus), loyalty program (for each day + 1% bonus to the amount) and a "mysterious bonus" of which nothing is known. To register, you need a CoinPot wallet. 
If the payments are automatic, then why did Moon-DOGE get into the cumulative faucets? CoinPot has a minimum withdrawal threshold, so you have to dig in order to withdraw your Dogecoin. 
Official  Moon-DOGE website
Doge-free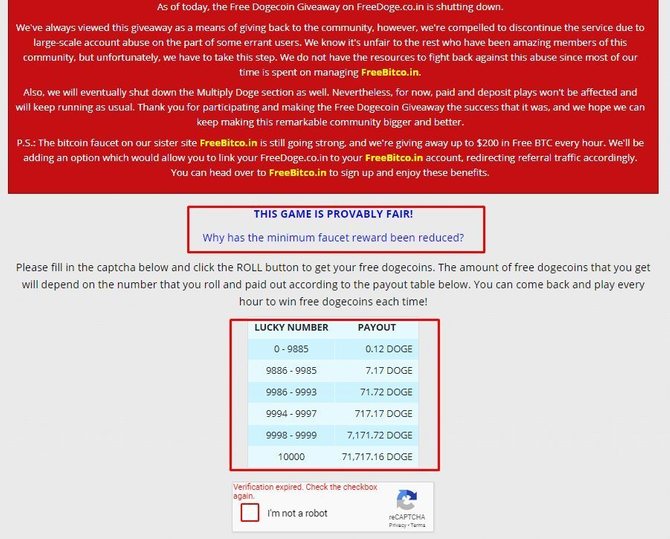 This is not exactly a faucet, but rather Dogecoin-roulette, but rather Dogecoin-roulette, by introducing captcha every 60 minutes.
Entering captcha is something like a spin in an online casino.
Can the platform be considered a faucet after that —  a rhetorical question.
Payments are held every Sunday at Dogecoin address provided during registration. There is no binding to a specific wallet on Doge-free, so the wallet can be registered on any service. 
Official Doge-free website
Free-Dogecoin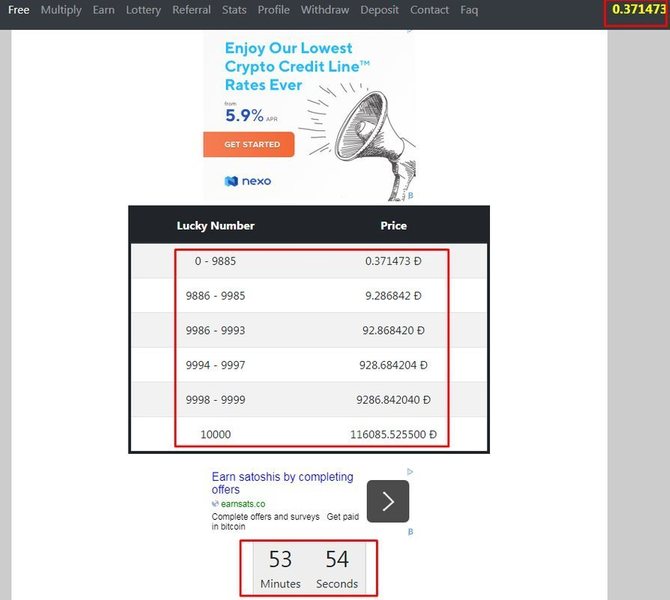 This Dogecoin faucet is almost an exact copy of the previous one, but provides "free games". That is, you simply register, enter captcha and randomly receive from 0.37 to 116085 DOGE. 
You can withdraw earned Dogecoin to the wallet address entered during registration, but only when the minimum withdrawal threshold is reached — 65 DOGE.
The faucet offers a 50% bonus from referrals, a daily deposit bonus of 1 DOGE (calculated randomly) and 10% if you do not withdraw earned coins for a year. 
Official Free-Dogecoin website
Dogecoin Faucethub Withdrawals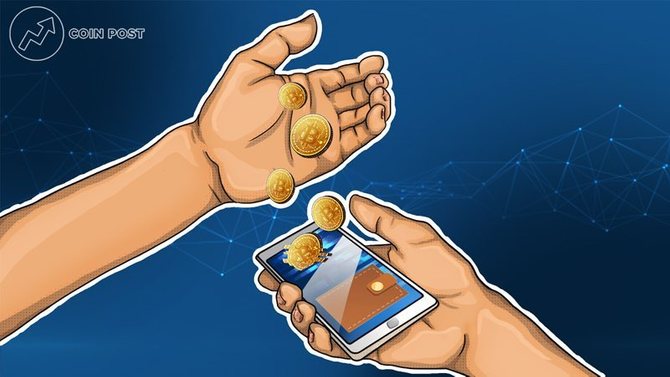 Faucethub —  a cryptocurrency wallet for microtransactions. For a long time was one of a kind therefore, most faucets with different currencies worked with it. 
Faucethub provided a level system and even a list of faucets for earnings, therefore it is convenient for industrial users on faucets, BUT — all this is in the past. Now such an announcement is on the main page of the site:


In short, where the red text is, it says that the wallet is changing its format and moving to another platform due to problems with the regulator. You can still create an account, but it will not work to generate a wallet address, well, the service for finding faucets is also already inactive. 
Faucethub moved to Microwallet.co, where the wallet is already quite functional. The only problem so far is that most cranes do not yet support Microwallet, but in the old fashion works with the Faucethub.
On Microwallet itself there is a button for transferring an account from the old platform: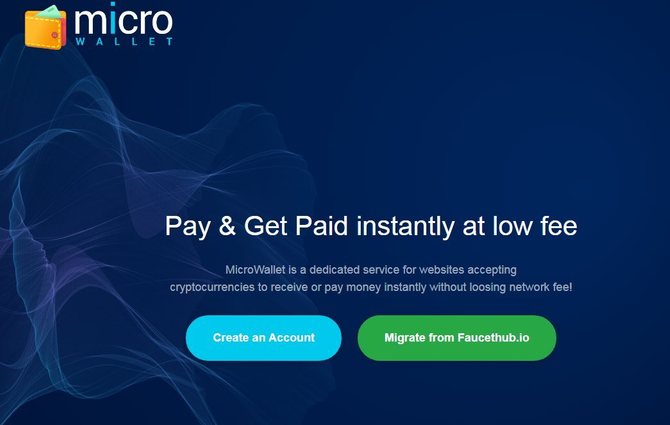 After clicking it, the user will receive instructions on migration, but note that it is quite complicated. 
Of the above faucets, only Digi-Task works with Microwallet, therefore, fans of instant payments may experience some inconvenience with Faucethub until the wallet is completely "moved" .
Fails and Fakes:  To Which Dogecoin Faucets Do Not Go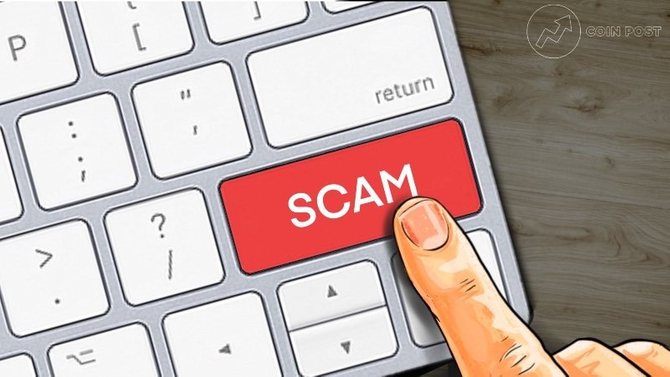 During the writing of this article, as already mentioned, we had to deal with a large number of idle faucets and even how many scams, which are listed in the ratings of many crypto sites. Do not repeat our mistakes and save time and forget about: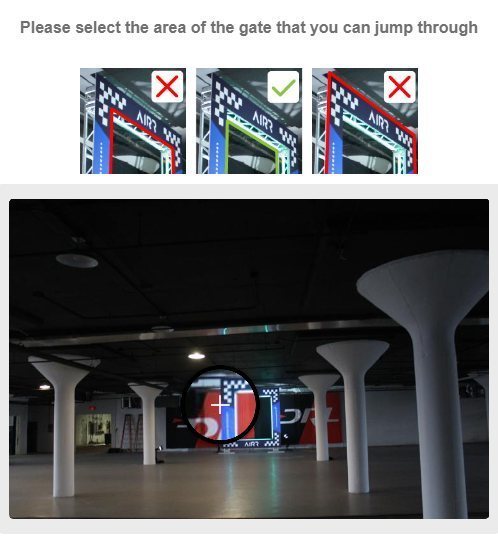 The list of such "garbage" cranes is another reason to express respect for Faucethub. In addition to the wallet, the site offered a service for monitoring faucets for various cryptocurrencies and scanned mostly high-quality and reliable services. Now users have to disassemble this "bunch" on their own. And remember — if you are overwhelmed by doubts, then it's better not to waste time, Dogecoin has enough faucets.
Bitcoin Faucets: an Easy Way to Get Bitcoins for Free
BonusBitcoin: Entrance to Your Personal Account, Registration and Reviews